Miss KL Chinatown after party at Ovo Live Bistro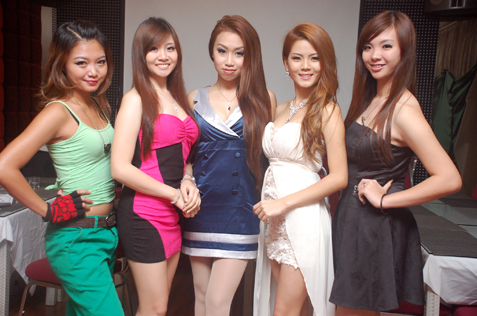 Ovo Live Bistro in Damansara Uptown, Petaling Jaya, recently threw an afterparty for winners and sponsors of the successfully concluded Miss KL Chinatown 2013 pageant.
The 100-over guests saw five talented and beautiful winners of the pageant sashayed down the runway wearing sashes over their outfits and gave their performances.
They took centre stage singing and dancing their hearts out alongside backup dancers and drew great enthusiasm and cheers from the audience for their talent.
It was amazing to see the kind of talent and skills we have got in our girls.
The bistro was crowded and the atmosphere was one of joy and celebration with the guests watching the performance and indulging in buffet and drinks.
Miss KL Chinatown 2013 pageant queen Jillian Choo kicked off the evening with hot tunes and high-energy dance moves. Her intense and electrifying rendition of Psy's Gangnam Style cranked up the mood and energy level at the bistro.
Next up was Namiko Nana (Miss Beautiful Skin) who kept the party atmosphere going with her hip hop moves and the crowd gave their cheer.
This was followed by Summer Liew (Miss Charming) and Jasmine Soo (First runner-up) who continued to entertain the crowd with lively rendition of popular songs.
Then Anita Lee (Second runner-up and Miss Beautiful Smile) used her beautiful smile to persuade two gentlemen from the audience members to catwalk on stage for which they took the challenge sportingly much to the delight of the audience.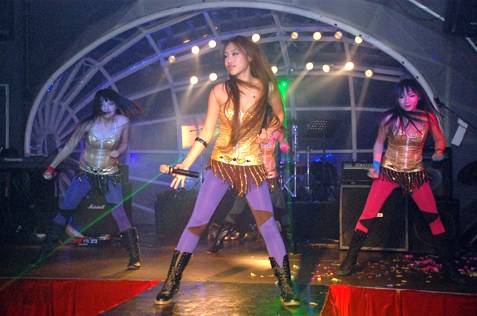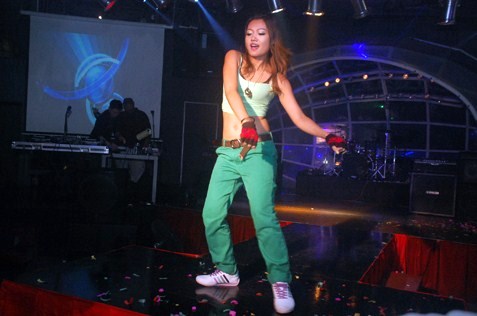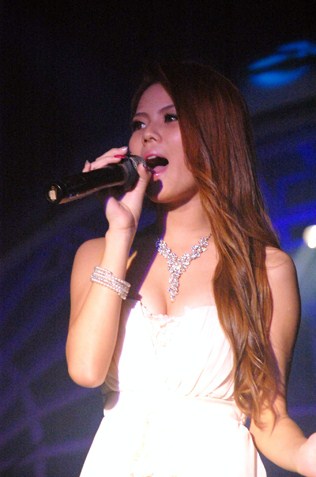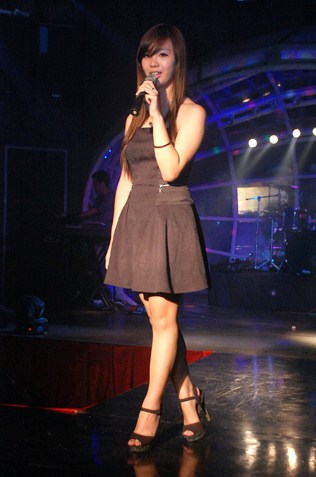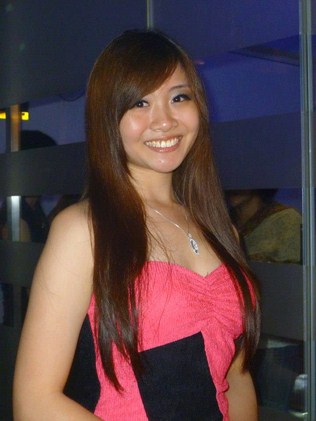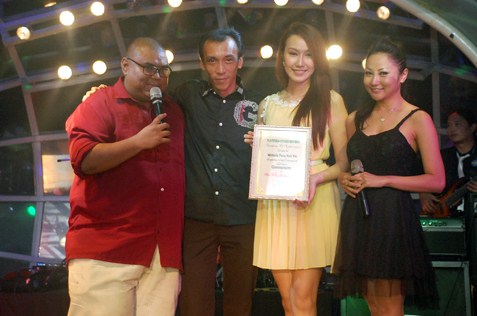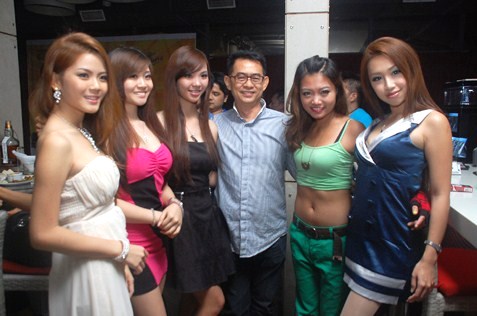 Miss KL Chinatown 2013 pageant organiser Virgo Philip said the purpose for the night was for the beauty queens to celebrate and to showcase their talent and professionalism as well as to thank the sponsors.
"This is for everyone here tonight for their generous support because it was no easy a task and would never been possible without them," said Virgo Philip.
Sponsors included Enchant, Makeup Puzzle, Justnailz, Sizmakeup and Ovo Live Bistro.
Philip said next year's Miss KL Chinatown pageant will be in a bigger form and style
"I now have another year to prepare for the anticipated event," he said.
The night came to a close with lucky draws with the lucky ones went home with exciting prizes.
Miss Asia Pacific Petite World 2012 beauty queen Irene Tan and event director/TV producer Kenji Chan were among the competition judges who attended the event.
Citizen Journalists Malaysia (CJMY) spoke to some of the pageant winners about their participation and their plans after winning the titles.
Jillian Choo, a dancer from Ipoh, said she wants to learn magic tricks and belly dancing and hopes to be good enough to enter into talent show for future pageants.
"It helps to find out first what the judges like in a talent show and pick the one talent you are good at," said Choo.
On her participation in the pageant, she said: "I am happy because I made many friends and learned a lot during the one month I spent with the girls. They have made me a better person.
"To me, it's not just about winning but the bigger more exciting things that matter which are the lessons we can learn  such as boosting confidence and making friends.
"This is the life lessons so it's not winning that is the only thing but taking part that matters most.
"And for those who did not win do not have to give up their goals yet because if they keep trying, one day they will succeed."
Choo has some words for the sponsors and organiser whom she said also play equally important  roles that usually went unnoticed.
"I appreciate the make-up artists and the hairdressers who got our face and hair done. They came very early, very nice and very patient with us and did a great job.
"Besides the organiser (Philip) was "everywhere" checking and ensuring on everything like making sure the official photographers were there on time for our photo shoots."
Choo, 24, who is single and loves travelling, also emcees for weddings and company annual dinners
"Most emcees are men but I believe whatever a man can do, a woman can do, if not better. I hope women can do more things."
For Jasmine Soo, 21, from Selayang, said she started modelling after her SPM.
She said she learned catwalk as much as possible on her own from instructional videos on how to catwalk on YouTube.
This was her first time participating in a pageant and she counted herself lucky.
For 21-year-old Monash University Malaysia student Anita Lee who is doing her Degree in Finance and Marketing, she has no problem juggling between her studies and participating in beauty pageants.
She was a finalist at the Miss Shanghai Beauty Queen 2013 and OMG Covershot Girl 2013 MY.
She said her "ranking" improved to second runner-up placing this time and hope to win a major title one day.
She plans to do part-time modeling after her graduation.
"I want to enjoy the best part of my life now that I am still young."