Miss Scuba Malaysia finalists in Port Dickson beach clean-up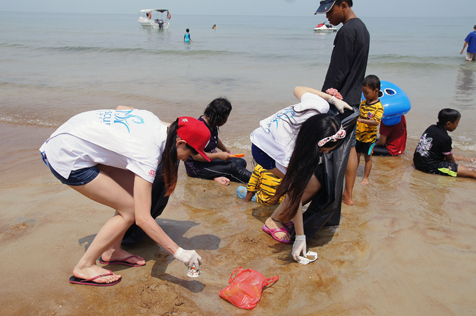 Eight finalists of Miss Scuba Malaysia 2013 took to the beach at the 8th Mile, Jalan Pantai, Teluk Kemang in Port Dickson on August 18, 2013 in a beach clean-up activity.
Armed with gloves and bags, they combed the shoreline picking up trash from the beaches.
Tons of garbage were collected from the beach and among the items in the bags were plastic debris, cigarettes packaging, empty bottles and Styrofoam which contributed to the pollution of the beach.
Joining hands with the beauties in picking up litter along the popular beach were members from Scuba Schools International (SSI), National Association of Underwater Instructors (NAUI), Miracle Journey Network (ScubaWalker.com), LSY Media Group, Sift Center (SiftCenter.com), JCY Models and Sazean Group of Companies.
Others who also pitched in were the special needs children from Rotary Club of Bandar Utama Music Dream Centre (RMDC) and St John Ambulance Malaysia (2nd Area Seremban).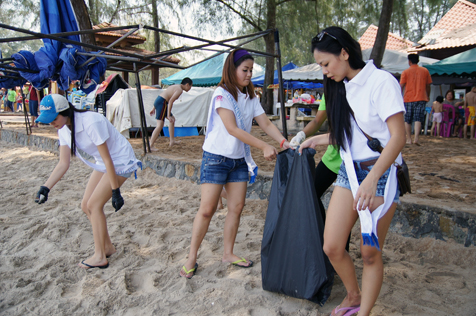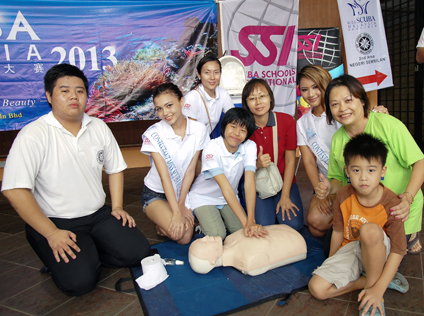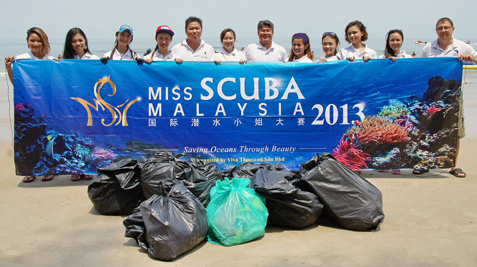 National director of Miss Scuba Malaysia 2013 Joan Neo led the team of over 55 people in the one-hour beach clean-up.
The beach clean-up was one of several activities lined-up for the contestants before the pageant grand finals to bring attention to environmental issues in line with the theme of "Saving Oceans Through Beauty."
The beauties and team members also learn an important life saving first aid skill, Cardiopulmonary Resuscitation (CPR), which can be used to save drowning victims.
They were also given a talk on scuba diving and marine conservation conducted by NAUI and SSI.
12 finalists will compete for the pageant finals of Miss Scuba Malaysia 2013 at Prince Hotel and Residence Kuala Lumpur on September 6.
The winner will go on to represent Malaysia at the world finals of Miss Scuba International in Kota Kinabalu, Sabah on December 20.