The Beer Factory: The fight is not real, we staged it
Viral videos has become the order of the day to achieve the much desired attention. Call it a prank, a hoax or a sneaky marketing trick, many companies are truly embracing the method to create buzz on social media.
The latest talk of the town on the viral videos front is The Beer Factory and a video posted by a YouTube user known as TheInsanelyhuman, which has been viewed more than  160,000 times.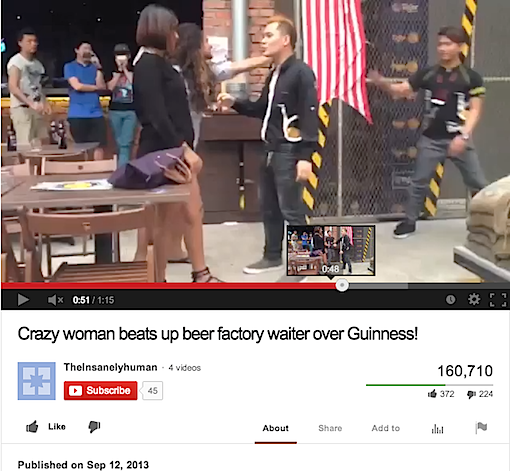 The one minute and fifteen seconds video titled "Crazy women beat up Beer Factory waiter over Guinness!!!" depicts a woman speaking in foul language loudly demanding a pint of Guinness and then throws a glass on the floor. Her friend, then went on to harass the waiter, screaming and pulling the waiter's shirt.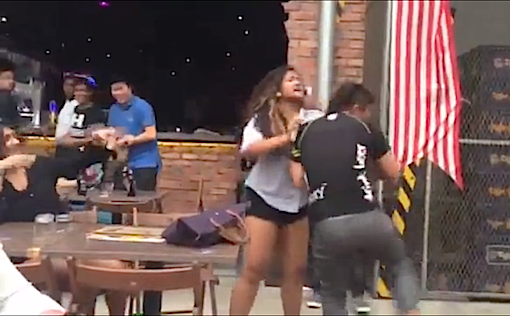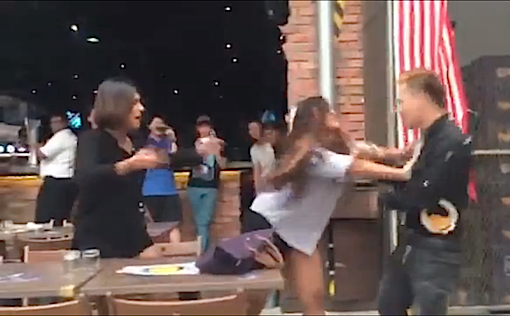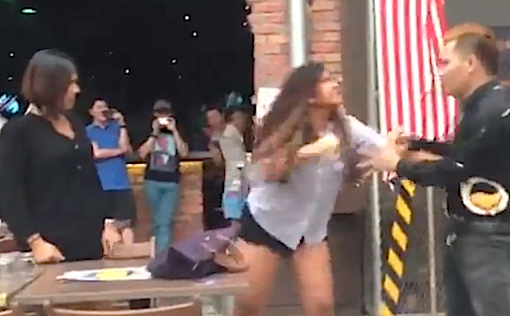 Another waiter comes to assistance but to no avail. They went on shouting their dissatisfaction, harassing the second waiter. By this time, things turn a little violent, with one of them starts beating the waiter with the menu before exiting the outlet.
Ever since the video was posted on September 12, 2013 comments has been stacking, with some users showing utter disgusts at the behaviour of both women and some just curious to find out if it was real.
One user by the name obespie said: "Looks AND behaviour. These two are spoiled brats. As with other spoiled brats, an illusion of grandeur."
Meanwhile user aphrodyte AnsharyMad said: "cow rampage!!!!! Disgrace to women arnd the world.. No wonder her bf left her.. Thank god for him!"
User t6a9m said: "I don't care how many white knights would have jumped in. I would have blasted the ignorant cow right in the face. Same as I would a guy. Equality."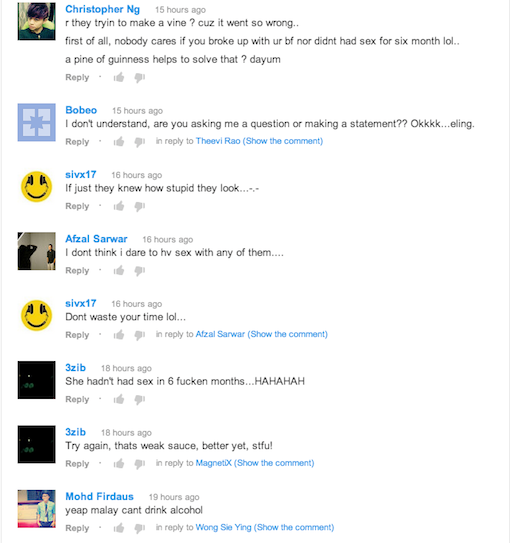 Another user with the name PopcornRants puts the blame squarely on Guinness Anchor Berhad by saying: "So obviously fake la guys!.. This some kinda viral campaign made by Guinness… The acting wasn't even that believable."
Guiness Anchor Berhad (GAB) denied knowledge nor took responsibility for the video through a statement released to Marketing Interactive.com.
GAB's marketing director Bruce Dallas said in a statement that the viral YouTube video posted on 12 September 2013 by user TheInsanelyhuman was not produced by GAB or any of our subsidiaries or agencies under our instructions, nor did we have any knowledge of the production of this video prior to its posting.
He also said that GAB has a Code of Marketing that governs all our commercial communications and it prohibits offensive marketing. All commercial communications go through a process with several levels of approval, and this video would not have passed through.
He concluded by saying that the video certainly does not reflect the spirit of Guinness or our upcoming Guinness Arthur's Day Celebration, where we hope consumers will join us to celebrate the legacy of Arthur Guinness and the people like him who make bold choices in life.
The two women in the video also appeared on the promotional video that The Beer Factory released not too long ago under its official Youtube.com account. The video was a remake of the famous Harlem Shake dance at one of the Beer Factory outlets.
Meanwhile, Beer Factory's Marketing Manager Lee Ee Jack in a statement provided to CJ.MY said that the recently uploaded video titled "Crazy woman beats up Beer Factory waiter over Guiness is a work of pure fiction, recorded and produced by us.
He also apologised to anyone who felt that the video post was offensive or inappropriate and added that, G.A.B is in no way associated nor had any know led of input on the planning and the production of the video.