Activists braved police cordon at parliament, in protest of PCA amendments
Several human rights activists and lawyers protested outside parliament against the proposed reintroduction of preventive detention within the Prevention of Crime Act (PCA), which is expected to go for its second reading today.
The contentious PCA, which has been heralded to plug the holes left by the repealed Emergency Ordinance was tabled on September 25.
The protest was organised by coalition of NGOs including Suaram, Gabugan Mansuhkan ISA (GMI), Lawyers for Liberty and Malaysian Indian Progressive Association (MIPAS).
Protesters  marched from Lake Gardens to the Parliament House carrying placards with words "Tolak ISA 2.0 (Reject ISA 2.0)"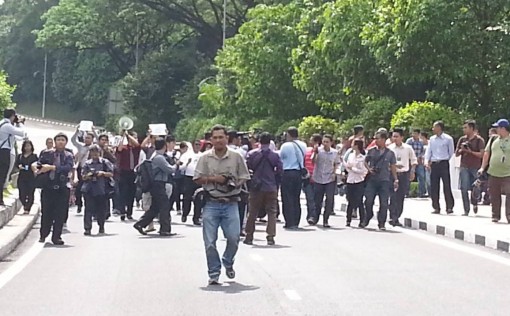 Policemen formed a human barricade at the parliament gate to prevent the group from handing over a memorandum which is addressed to Home Minister Datuk Seri Ahmad Zahid Hamidi urging the Prevention of Crime (Amendment) 2013 be withdrawn immediately.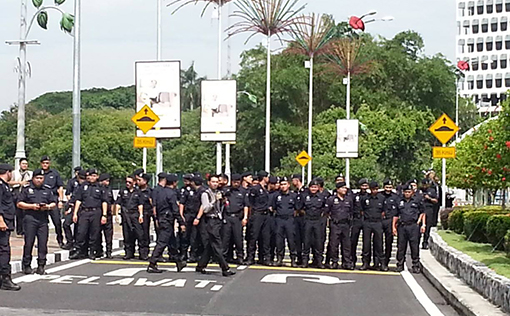 The group led by human rights activist Syed Ibrahim Syed Noh, urged Parliament not to pass the proposed amendments which will revive detention without trial.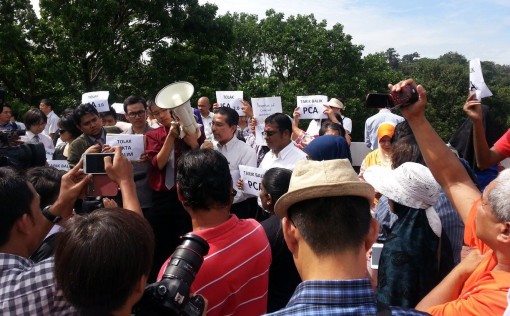 He also urged the Home Minister to consult legal fraternities such as the Bar Council before it is tabled for a second reading.
Also present were NGO leaders such as Bersih 2.0 co-chairperson S Ambiga.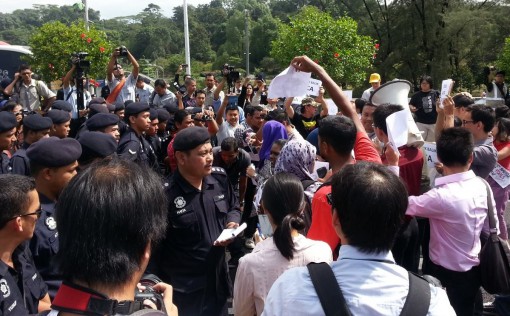 At about 11am, the group was taken inside parliament by Opposition MPs Nurul Izzah Anwar, N Surendran, Wong Chen, Fuziah Salleh and G Manivannan.
Failing to meet the Home minister and his deputy prompted the group to stage a sit-in.
Parliament staff agreed to the sit-in at the lobby on condition that Suaram coordinator Syurki Ab Razab removes a headband which reads: 'ISA Akta Zalim' (ISA is a Cruel Act).
After 20 minutes, Deputy Home Minister Wan Junaidi Tuanku Jaafar flanked by PKR's Gombak MP Azmin Ali met the representatives and received the memorandum on behalf of Home Minister Datuk Seri Ahmad Zahid Hamidi.