Prasarana refuses RM10 million to provide free bus service in Penang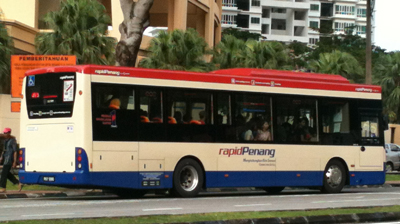 The decision of government linked company (GLC) Syarikat Prasarana Negara Berhad (Prasarana)to turn down RM 10 million offered by the Penang State government annually to provide free bus services has baffled Chief Minister Lim Guan Eng.
Penang state government offered the annual payment to provide free bus services throughout the state using Rapid Penang bus, for seven hours during peak time.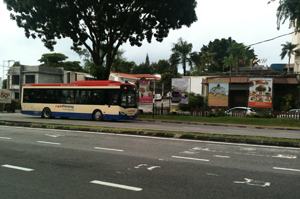 Prasarana operates the LRT, Monorail as well as both Rapid KL and Rapid Penang.
The recent Auditor-General report revealed that they are at least seven GLC's rewarded their staffs with bonuses despite recording a combined losses amounting a massive RM 2 billion in 2011.
Prasarana were found to paid its employees approximately 1.5 months to 2 months despite suffering a loss accumulating to RM763 million in 2011.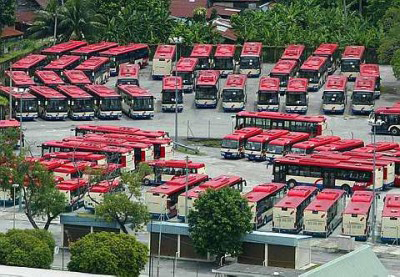 The refusal to accept the money offered by the state government to ease the company losses and at the same time to ease the traffic congestion also become a question mark for the state government as this cash offered are annually and can reduce the Prasarana huge losses.
According to The Malaysian Insider, Prasarana's group managing director, Datuk Shahril Mokhtar, said taking the grant in return for providing free bus services in the state during peak hours would worsen the government-linked company's financial position.
He said the company had an open book discussion with the state government where it had been pointed out that despite the grant, Prasarana would lose "much more" if free rides were offered during peak hours.
However, Shahril did not state the amount of losses it would incur.