Vijayadasami – Victory of good over evil
The Vijayadasami celebration at Sri Raja Rajeswari Temple, Tmn Sentosa, Klang was held from 5th October  to

 

14 October 2013.  More

 

than 500 devotees participated

 

in this important celebration on the 10th day of the Navaratri Celebration.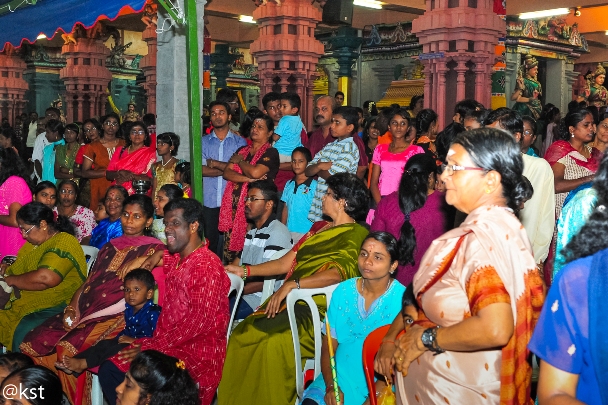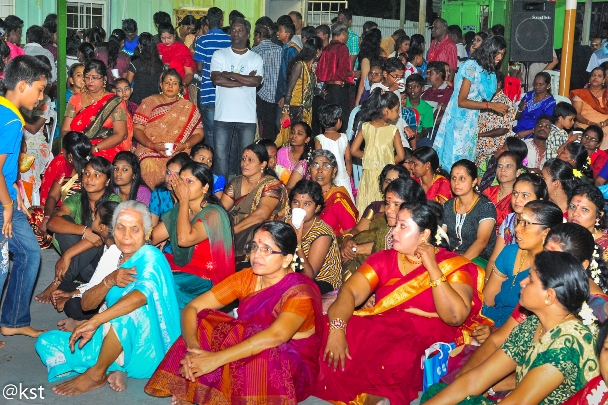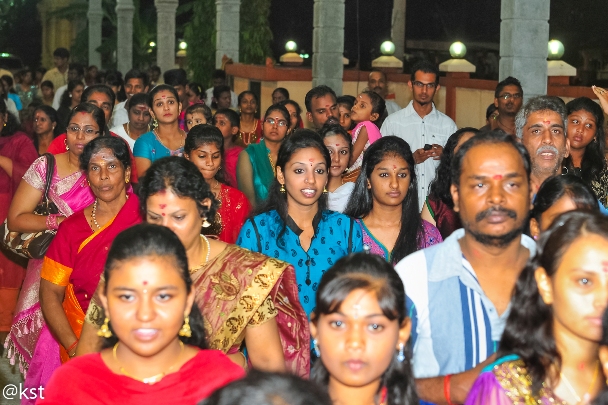 Devotees at the Vijayadasami on 14th Oct at the Raja Rajeswari Temple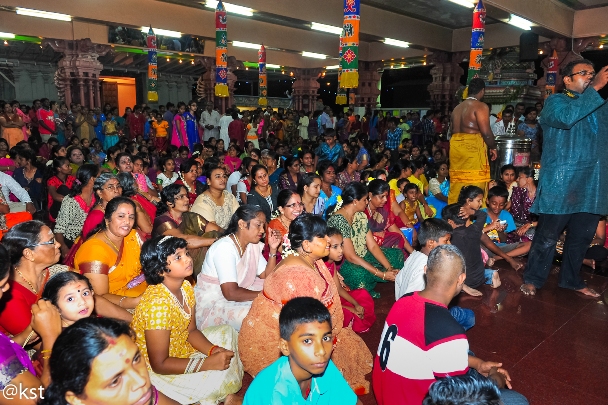 Navaratri  in Tamil Language  literally means "The Festival of  Nine  Nights" is also commonly known as the Vegetarian Festival.  The  10th day of  the festival is known  as the Vijayadasami ,  a day of victory celebrated with  grandeur and prayers in most of  the Amman  temples in Malaysia .
Vijayadasami is celebrated to commemorate the victory of good over evil.  On this day, Mother Goddess Shakti killed  the buffalo demon Mahishasura. Usually, Navarathiri Durga Pooja marks the end of the 10th day.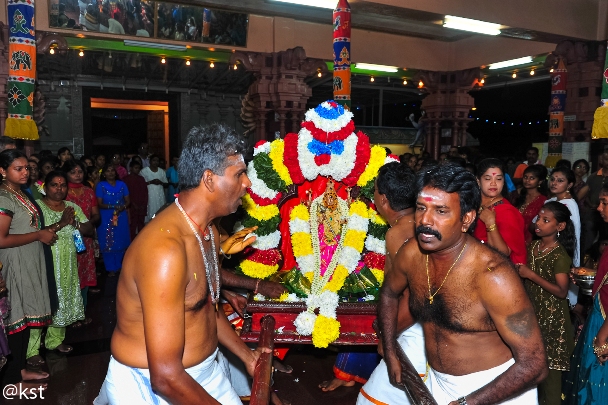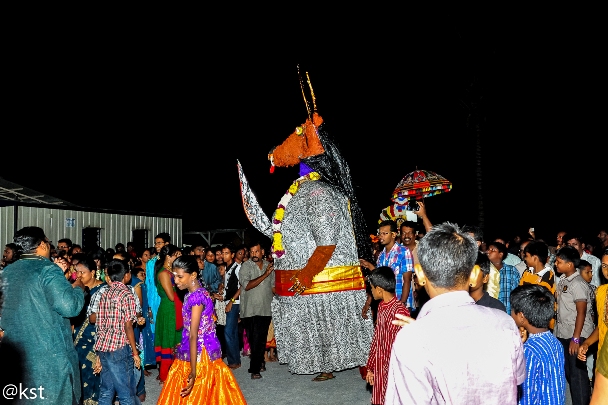 Mahishasura was born of  as demon father (Rambha) and   he looks like a buffalo 1.  As such, he has the body of a human and  the head of a buffalo. He wreaked havoc all over the three worlds and the gods approached Lord Siva, Vishnu and Brahma for guidance.
Out of the flames of fury that emanated from them emerged Mother Durga who slayed Mahishasura in the ensuing battle. Henceforth she came to be hailed as Mahishasura Mardhini. (Video above)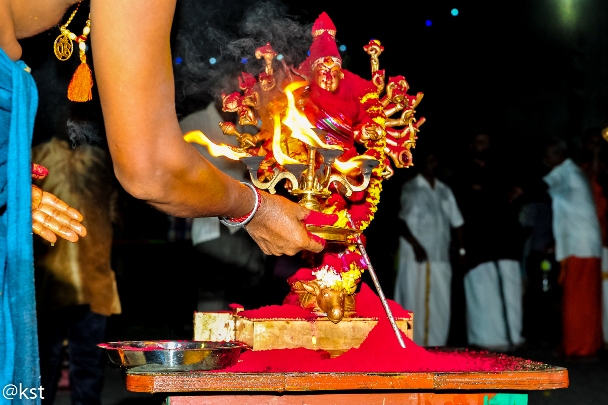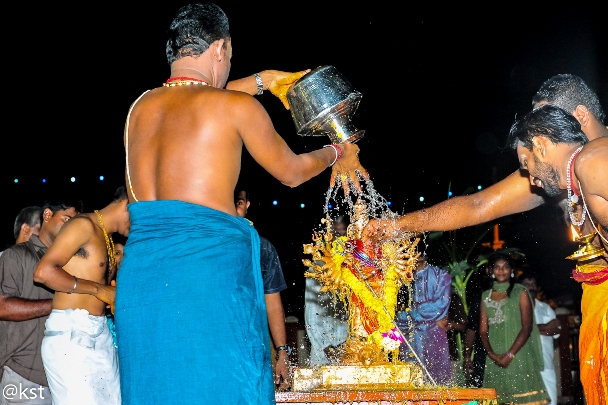 According to the high priest, Vitya Sri Rameshbala, from the Raja Rajeswari Temple, those who perform  this puja will not defeated and will gain confidence and courage  to face any sort of tough situation  in life.