Deepavali celebrations at Taman Melaka Baru Indian Youth open house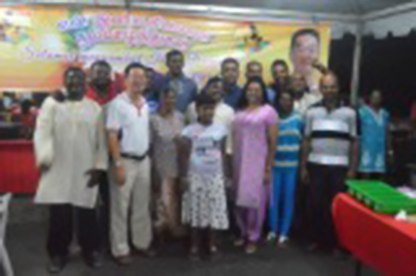 Some 300 residents comprising of various races came together to celebrate Deepavali at an open house held by Taman Melaka Baru Indian Youth on Nov 6, 2013 at 8pm. The guest of honor at the event was Air Keroh state assemblyman YB Khoo Poay Tiong who arrived at 8.10pm with his entourage to celebrate Deepavali together with the residents at 8922C Lorong Merak 3, Taman Melaka Baru.
D.Ambikapathy the leader of the Indian Youth in Taman Melaka Baru and his team happily greeted the guest of honor to welcome him to the open house.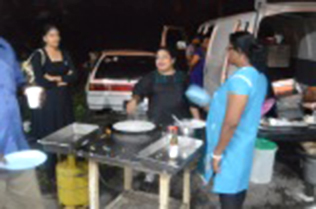 Guest were treated with ample of food with the clear crowd favourite of the night was tosai. A special stall was set up to serve hot tosai to those who wanted to taste the Indian Dish with chicken and mutton curry together with coconut chutney.
D.Ambikapathy said that he will make this open house deepavali party a yearly affair so that all residents of various races from Taman Melaka Baru can come together to mingle and know each other and foster neighbourly ties.