A Sarawak Malay crowned Miss Saree Malaysia 2013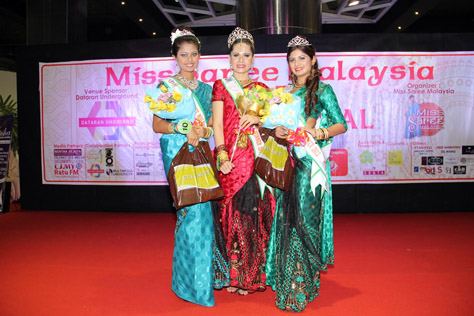 Massuhaella Binti Mohd Idris, 25, a Sarawak Malay from Kampung Gedong, Serian in Sarawak and who can speak, read, and write Mandarin really lived with 1Malaysia spirit when she was crowned the first Miss Saree Malaysia 2013 at the pageant's grand final in Dataran Underground, Dataran Merdeka, Kuala Lumpur on Nov 30, 2013.
The Miss Saree Malaysia 2013 pageant is organised by Miss Malaysia Kebaya (MMK) organisation and opened to all Malaysian single ladies under the 1Malaysia concept.
"I just do my best. I didn't put much expectation," a jubilant Massuhaella, nicknamed Ella, told Citizen Journalists Malaysia (CJMY) in an interview after her crowning.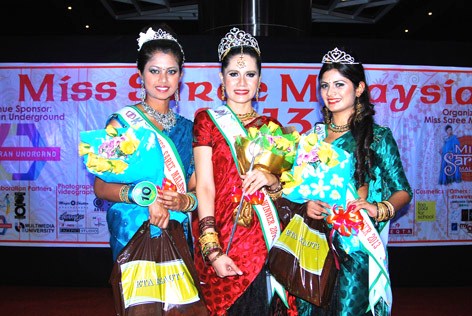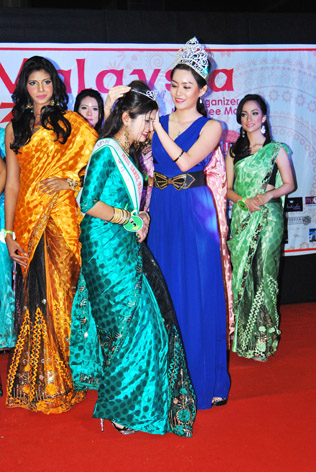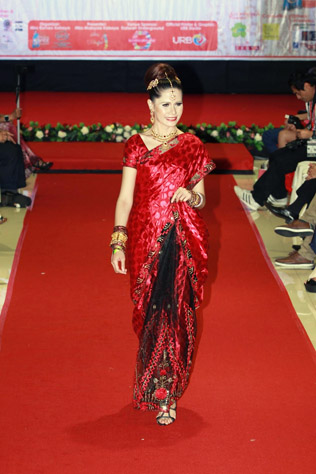 "My aim is to win just like everyone's here but I keep it to myself. I keep on pushing and I am very happy now because my efforts are finally paid off and it's worth it," added Ella, a finalist of the recently concluded Miss Borneo Kebaya 2013 pageant grand final last Nov 22.
She was also a finalist of Borneo Hornbill Festival 2012.
Ella said her win has sparked her motivation and enthusiasm and she will be competing in more pageants in the future.
"Tying a saree looks easy but actually it's not that simple," said Ella who experienced the first time wearing a saree in the pageant.
She has learnt the right way to wear the saree after some practice and the social and cultural significance of Indian bangles.
"I learn a lot about Indian culture from my fellow Indian contestants. It's such a beautiful culture.
"I will bring this culture back to Sarawak as there are not many Indians in Sarawak.
"I can show them that a Borneo girl can win the Miss Saree Malaysia pageant so hopefully this will encourage more Borneo girls to join this competition next year.
"Now I just love wearing the saree. It is such an elegant traditional outfit which brings out the beauty in a woman through its brilliance of colours, designs and patterns," said Ella who also speak some basic Tamil words which she picked up from the girls.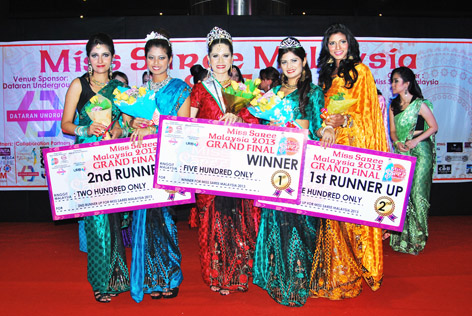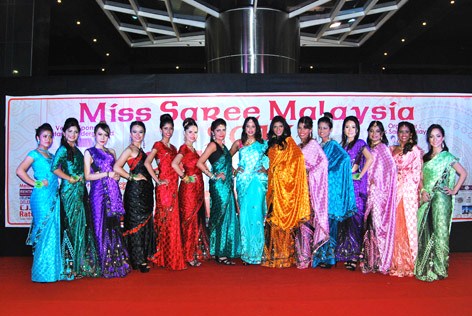 The youngest of 10 children, Ella studied in a Chinese school from standard one till form five where she scored a credit for Mandarin in her SPM in 2005.
She graduated with a business degree from Management and Science University (MSU), Shah Alam and is now pursuing a master programme in Master of Communication, now in second year, at Universiti Tunku Abdul Rahman  (UTAR) Petaling Jaya campus.
"Sarawak has many ethnic groups and I support pageant that is open to all regardless of race, ethnicity, religion, culture and heritage because it is one way to unite and integrate the people under the 1Malaysia concept," said Ella.
First runner-up was 19-year-old Vanessa Cruez and second runner-up 21-year-old Rupini Mahalingam, both of whom are students.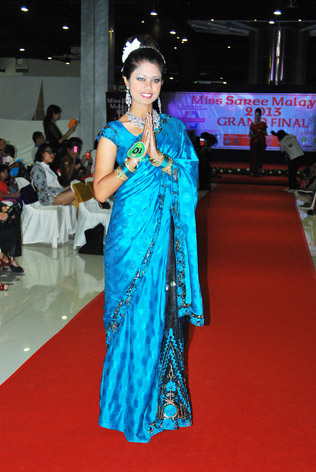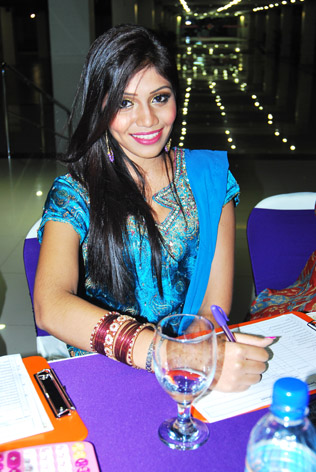 Rupini said she was glad to have made it to the Top 3 and eventually becoming a third-place finisher.
"I know I did my best so I know I rightly deserve what I deserved," said the Miss Wilayah Kebaya 2013 finalist.
Like Ella, Rupini said she is still young enough and the win has boosted her confidence to participate in future pageants.
MMK founder and president Jason Hee said Miss Saree Malaysia 2013 is the original pageant initiated by Smart Network Marketing.
It is open to young Malaysian women of all ethnicity aged 17 – 30 and celebrate the country's heritage and cultural diversity.
CJMY is an official media partner of Miss Saree Malaysia 2013 presented by MMK.