International Women's Day Carnival raises RM45,000 for San Min Independent School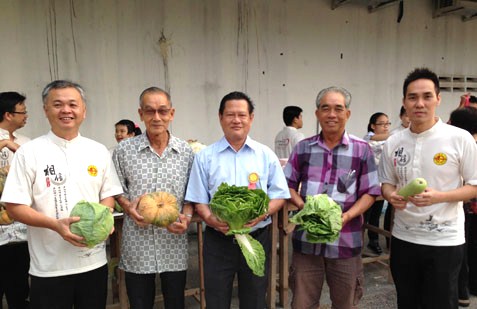 A coalition of associations for women's wing in lower Perak known as Pertubuhan Gabungan Wanita-Wanita Hilir Perak celebrated International Women's Day 2014 with a fundraising carnival for San Min Independent Secondary School in Jalan Sungai Nibung, Teluk Intan, Perak on March 2, 2014.
The carnival held on the school's grounds from 8 am to 1 pm raised RM45,000 from public donations and sales of coupons priced at RM10 per booklet.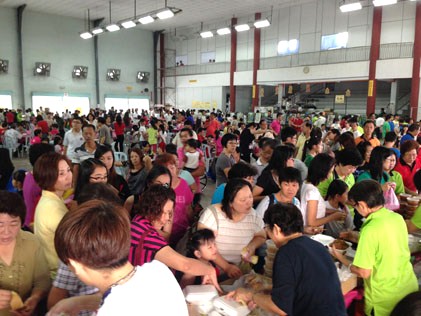 The coupons were for purchase of food, drinks, vegetables along with other merchandise sold at the carnival stalls which was setup by associations, volunteer groups and individuals.
Among the associations involved were Persatuan Chin Kang Teluk Intan, Persatuan Hakka Association and Persatuan Guangxi Perak Selatan.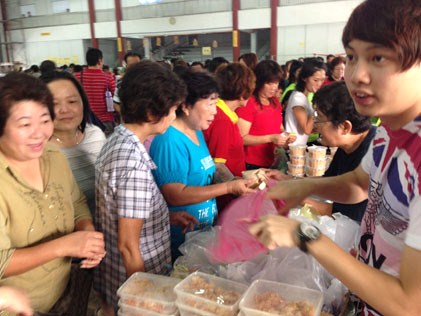 San Min Independent Secondary School principal Foo Wing Meng told Citizen Journalists Malaysia (CJMY) that the carnival was one of the school's many ongoing fundraising activities to raise money to construct two new blocks of 4-storey air-conditioned hostel costing RM3 million.
He thanked the coalition for its collective efforts in helping to raise fund for the new hostel blocks and also thanked everyone who took part in the carnival and donated.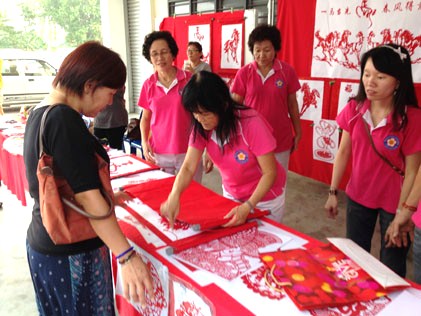 According to Foo, the school's existing four-storey male hostel with 20 rooms for 190 students was insufficient to house the increasing number of outstation students who want hostel accommodation.
He said about 30% of the current student population of 830 are from outstation locations such as Bagan Datoh, Sungai Besar and even as far as Bentong, Pahang.
The new hostel will be built adjacent to the existing one and once it is completed and used, the old hostel will be converted into classrooms.
The school's vice-principal Soo Wai Lim said there was still a shortfall of RM750,000 but felt confident the school could raise the fund needed.
He said the new 80-room hostel with a total capacity of over 400 students will have two separate blocks for both male and female students.
There will also be a new library, computer room, multi-purpose hall, canteen, administrative office and meeting room to cater to the growing needs of the school.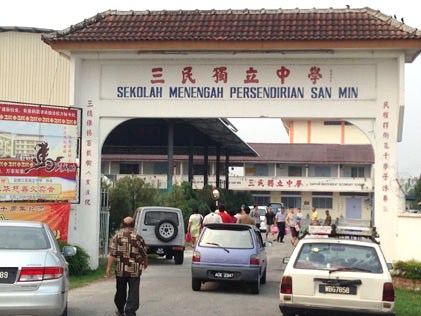 The 47-year-old San Min Independent Secondary School was established in 1967 and funded by public donations.
The medium of instruction is Mandarin and students sit for the Chinese Independent Schools' Unified Examination Certificate (UEC) examination as well as the public examinations such as Sijil Pelajaran Malaysia (SPM).
Students in Form 1 to Form 3 pay a fee of RM140 per month while those in Form 4 to Form 6 pay RM160 per month.
Outstation students who choose to take up hostel accommodation pay RM260 per month.
For more details or to make donations to the school building fund, please contact Foo Wing Meng (school principal) at 05-622 1622.
_________________________
All news posted on this website are written by Malaysians from all walks of life who are trained by Citizen Journalist Malaysia. If you are passionate about writing, photography or  video storytelling and would like to contribute you articles, photographs or videos of events that is happening in your community, please (CLICK HERE)
_________________________
For more updates, please like us on Facebook , and subscribe to our Newsletters