MBPJ, Sungai Way New Village join hands in fight against dengue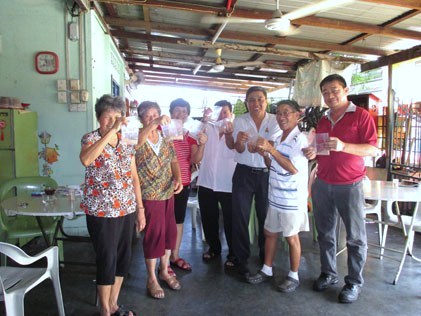 Petaling Jaya residents are in a serious fight against dengue with the launch of  Jom Hapuskan Aedes, Hidup Sejahtera (Destroy Dengue, Live a Happy Life) anti-dengue campaign on March 22, 2014.
Petaling Jaya City Council (MBPJ) councillor Oon Chong Ling who launched the event at the Sungei Way New Village said the campaign is aimed at combating the alarming rise in dengue cases this year.
"We need all of you to be responsible and work together in keeping our living area and surroundings clean because the Aedes mosquito problem is related to cleanliness" said Oon who is in charge of Zone 20 which includes SS1, SS3 and SS9A (Sungai Way New Vilage).
"As we know that Aedes mosquito causes dengue fever and this can lead to death so we invite all of you to be part of the solution to make our environment clean and free of Aedes mosquito breeding grounds," he said.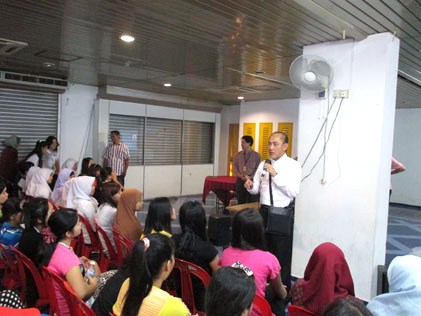 Oon, together with the ADUN Kampung Tunku and Jawatankuasa Kemajuan dan Keselamatan Kampung (JKKK) Sungei Way organised the programme as part of the council's roadmap to fight the dengue problem in Zone 20.
The four-step measure in the roadmap included identifying problem areas of Aedes mosquitoes breeding sites which started on March 5, increasing public awareness on the threat posed by dengue fever and community participation in the campaign, cleaning up of Aedes hotspots and setting up of Skuad Sukarelawan Zon 20 (Zone 20 Volunteer Squad) to monitor problem areas to prevent recurrence.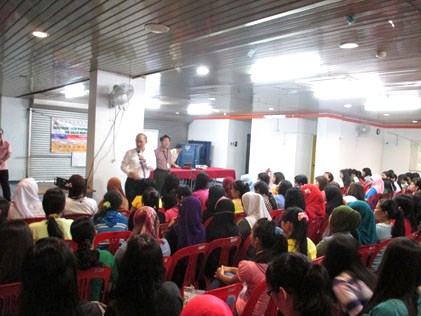 Two experts on Aedes/dengue from MBPJ environmental health department were on hand to help the villagers understand more about curbing dengue.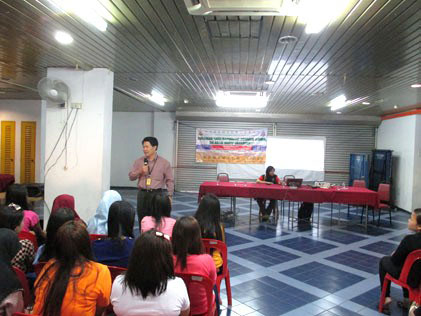 Oon also launched the newly setup JKKK Volunteer Squad whose immediate goal is to monitor and prevent recurrence of problem areas which has been cleared of rubbish.
The volunteer squad scheme is an encouraging initiative by JKKK Sungai Way chief Ding Eow Chai and Oon who showed that they were serious in tackling dengue.
The volunteer squad is helmed by Mohd Rashid Bani and members will also be trained to handle security patrol for Sungei Way New Village in the coming months.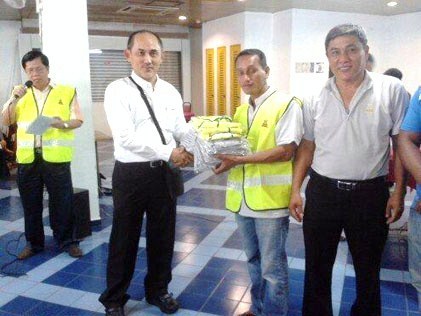 JKKK Sungei Way New Village chief Ding Eow Chai said there has been a rise in dengue cases in the village with over 20 reported dengue cases this year.
He urged everyone to play their part and join in the campaign to help ensure the village is free of mosquito breeding grounds.
MBPJ assistant environmental officer Marini Binti Mohammad said council workers and contracted workers engaged by MBPJ will clean up various targetted areas to prevent Aedes mosquitoes from breeding there.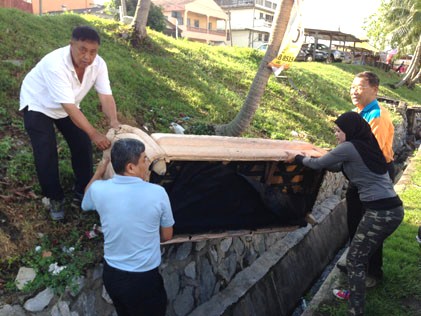 _________________________
All news posted on this website are written by Malaysians from all walks of life who are trained by Citizen Journalist Malaysia. If you are passionate about writing, photography or  video storytelling and would like to contribute you articles, photographs or videos of events that is happening in your community, please (CLICK HERE)
_________________________
For more updates, please like us on Facebook