Pahang-Selangor raw water transfer project almost done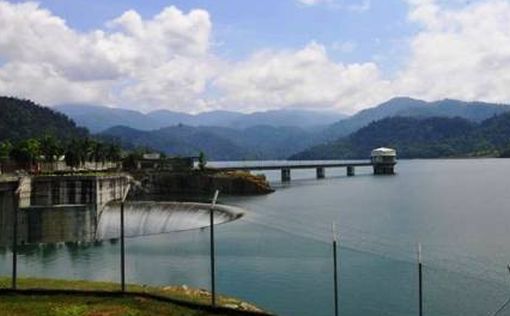 The Pahang-Selangor Raw Water Transfer Project is most likely to be ready on December 20, said Datuk Seri Dr Maximus Ongkili, Minister of Energy, Green Technology and Water.
The project comprises of four components, raw water tunnel, Kelau Dam, Semantan River intake and pump house and twin pipeline were almost 96% done.
He told reporters after viewing the site that in early August, as trials, they would channel about 500 million litres per day into Sungai Langat which consists of three water treatment plants.
"This trail was to increase the water in the river because we expect a draught from June due to the El Nino effect," said Dr Ongkili.
Upon completion, the project will be able to channel water with a capacity of 1.89 billion litres daily from Pahang to Selangor to meet the demands of consumers in Kuala Lumpur, Selangor and Putrajaya until 2025.
"A nationwide level committee has been set up led by Deputy Prime Minister Tan Sri Muhyiddin Yassin to combat the effects of El Nino," said Dr Ongkili.
He said the committee is made up of 10 ministers and representatives from state governments will gather in two weeks to look for efficient ways to handle the effects of El Nino, predominantly on agriculture and water sectors.
"I advise residents to start storing up on water as Sungai Langat only contributes to 15% of the water needed in Selangor," he added.
________________________________
All news posted on this website are written by Malaysians from all walks of life who are trained by Citizen Journalist Malaysia. If you are passionate about writing, photography or  video storytelling and would like to contribute your articles, photographs or videos of events that is happening in your community, please (CLICK HERE)
________________________________
For more updates, please like us on Facebook