SUARAM commemorates 25 years of defending human rights in Malaysia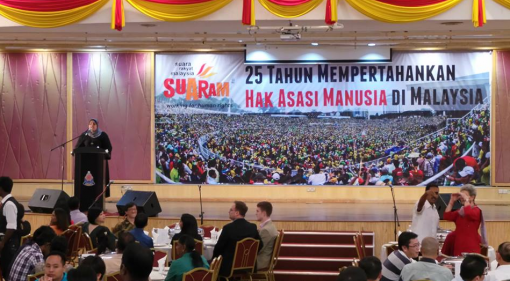 Over 600 people attended a fundraising dinner organized by human rights NGO, Suara Rakyat Malaysia (SUARAM) at the Banquet Hall of MBPJ Civic Centre.
The fundraising dinner was organized in commemoration of SUARAM's 25th anniversary and aims to raise funds to sustain their operations for 2014.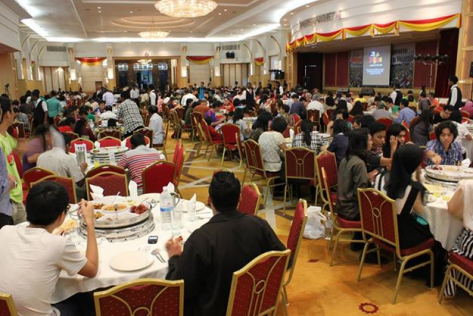 SUARAM was originally established in1989 to campaign for the abolition of the ISA and the release of all ISA detainees.
However, over the years it has evolved into a full fledge human rights organization campaigning against the degrading situation of human rights in Malaysia, and to create a society that is just, equal and democratic.
In his opening address, Yap Swee Seng, the Executive Director of SUARAM paid tribute to civil society in Malaysia for relentlessly defending human rights in Malaysia.
"We have to redouble our efforts in promoting and defending human rights to counter the increasing level of divisive racial and religious politics," said Yap.
The event also featured the launch of SUARAM's Human Rights Report on Malaysia 2013, and performances by Meor Yusof Aziddin, Edwin Sumun, and Teater Bilk Sulit.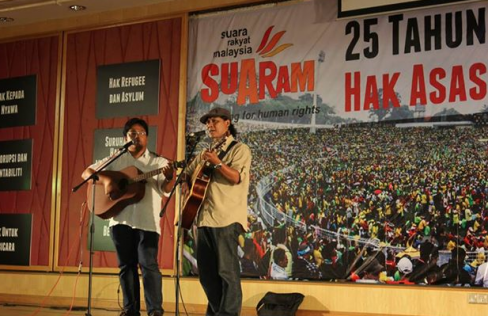 SUARAM is a key human rights organization in Malaysia who in the past 25 years has worked on issues such as the right to trial, police accountability and reform, Anti-Bakun Dam, good goverance and fundamental freedoms.
In 2011, the organization and its partners celebrated a major milestone as the Prime Minister announced the abolishment of the Internal Security Act (ISA), ending a two decade campaign against the draconian law.
Any persons interested to contribute to SUARAM can contact their office at +603 – 7784 3525 or [email protected]
________________________________
All news posted on this website are written by Malaysians from all walks of life who are trained by Citizen Journalist Malaysia. If you are passionate about writing, photography or  video storytelling and would like to contribute your articles, photographs or videos of events that is happening in your community, please (CLICK HERE)
________________________________
For more updates, please like us on Facebook