50 bikes up for grabs in auction in Seremban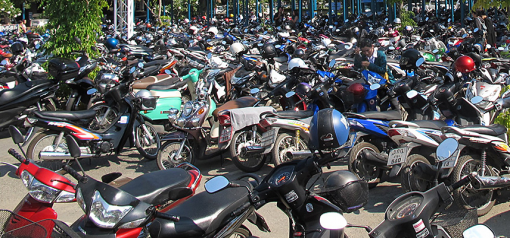 A public auction will be held for about 50 motorcycles at Dewan Melati, the Road Transport Department (RTD) from 9am on June 18.
"A lot of these bikes could still be licensed. Only those who had bought auction sale documents could bid for them," said Negeri Sembilan JPJ director Saiful Azzri Hamzah.
"The motorcycles ownership has been surrendered by court orders and bidders who are successful would be approved of full ownership," he added.
The society can view the motorcycles at the Seremban JPJ storeroom and buy the documents for the auctions at Rm50 per copy at Counter 39 on June 16 and 17 from 9 am till 4pm.
Negeri Sembilan JPJ had held they're last public auction in December 2013.
________________________________
All news posted on this website are written by Malaysians from all walks of life who are trained by Citizen Journalist Malaysia. If you are passionate about writing, photography or  video storytelling and would like to contribute your articles, photographs or videos of events that is happening in your community, please (CLICK HERE)
________________________________
For more updates, please like us on Facebook