RAS aim to make Kuching clean, beautiful and safe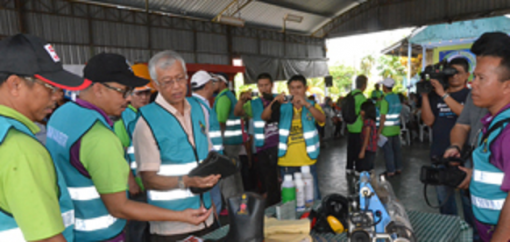 North Kuching City Hall (DBKU) is depending on the people to curb environmental issues through its Friends of Environment (RAS) programme.
Datuk Bandar Datuk Abang Abdul Wahap Abang Julai said the programme was a 'hands-on' approach that involved people at the grassroots level.
"Under the RAS programme, participants are like the eyes and ears for the relevant agencies and local authorities in curbing environmental issues.
"If anyone encounters activities that are detrimental to the environment, such as illegal dumping of rubbish, we encourage them to report these activities so that action can be taken against offenders," he said at the launch of DBKU's Low Carbon Programme at Kampung Kudei Lama, yesterday.
He added that RAS participants would not only involve Kampung Kudei folks because DBKU intended to get everyone in the city involved.
"We aim to make the city clean, beautiful and safe. We hope to create awareness and love for the environment. With this little effort we started today, we hope to make the environment better for us to live in."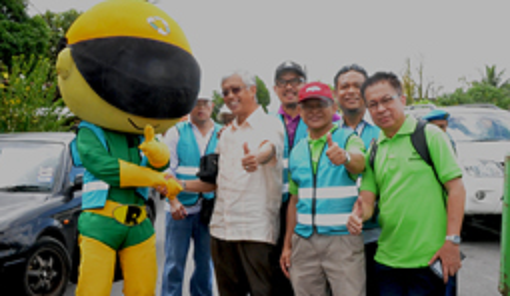 Abang Wahap also reminded the people present at the ceremony to always uphold environmental-friendly practices, especially at home.
"We should practice initiatives that are friendly to our environment. For those at home, switch off unused appliances by switching off at the plugs, not just the appliances themselves. We should try our best to reduce our carbon footprints."
The Low Carbon Programme, themed 'Raise Your Voice, Not the Sea Level', was meant to enhance awareness among the people on the importance of environment conservation and preservation, as well as to remind them that taking care of the environment is everyone's responsibility.
Among some of the activities held during the entire duration of the programme were an exhibition, EM Bokashi home composting demonstration, aerobics, recycling competition, colouring competition and lucky draws.
Also present were Department of Environment Sarawak assistant director Mohd Zaihan Lek, Penghulu Mahrut Bujing and Kampung Kudei JKKK chairman Mohamed Meraji.
________________________________
All news posted on this website are written by Malaysians from all walks of life who are trained by Citizen Journalist Malaysia. If you are passionate about writing, photography or  video storytelling and would like to contribute your articles, photographs or videos of events that is happening in your community, please (CLICK HERE)
________________________________
For more updates, please like us on Facebook