Series of projects to clean up rivers in KL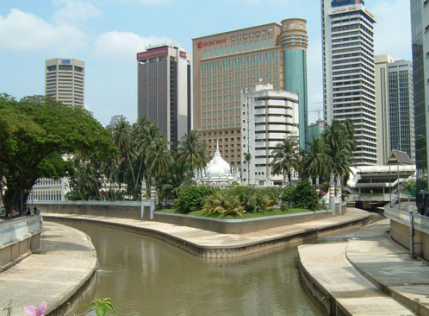 There will be a series of projects to get the community to love and adopt their rivers as part of the Government's efforts to clean up Kuala Lumpur's rivers.
The projects under the tagline "Sungai Untuk Kehidupan Anda", or Suka, has four major activities: Taman Bunus River Park Rejuvenation (Suka 1), River carnival / fiesta (Suka 2), Hidden Rivers – Urban River Awareness Programme (Suka 3) and Sungai Bunus Catchment Education Centre (Suka 4).
They are part of the ROL-POP Phase 2 (River of Life Public Outreach Programme).
According to Asia Pacific Environmental Consultant Sdn Bhd (Aspec) director, Dr Jamie Chong, the first programme to be launched is Suka 1, to reach out to communities in the upper Bunus basin, which includes the residents of Wangsa Maju, Setapak, Sri Rampai and Desa Rejang as well as several institutions.
A pilot community gotong-royong was held at Taman Bunga Raya last Saturday and another one will be held on June 14 in Taman Sungai Bunus.
Suka 2 is a river carnival that will be held in conjunction with World Rivers Day on Sept 28. The event will be opened to the public, especially residents of the Bunus River basin, and will feature games, activities and exhibitions on pollution prevention and river care.
As part of Suka2, a "River of Life – Challenge Myself" campaign was launched on June 1 and will end on Sept 28.
For details on the programme, call 03-9057 4392 (Pang or Nureni), email to [email protected] or visit www.sayangbunus.com.my or the sayangbunus Facebook page.
________________________________
All news posted on this website are written by Malaysians from all walks of life who are trained by Citizen Journalist Malaysia. If you are passionate about writing, photography or  video storytelling and would like to contribute your articles, photographs or videos of events that is happening in your community, please (CLICK HERE)
________________________________
For more updates, please like us on Facebook