More bus routes in Putrajaya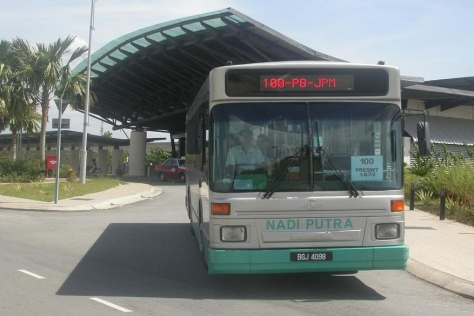 Putrajaya Corporation (PPj) has taken the initiative to encourage residents to take public transport to work by adding more bus routes.
The code L01 to L10 would connect all residential precincts with government office complexes, as well as, Putrajaya Sentral.
Besides that, there are also direct buses from residential areas to government complexes during peak hours in the morning and afternoon.
Direct buses are also available from Putrajaya Sentral to Wisma Putra and government complexes in Precinct 5.
PPj has also built a new bus stop in front of the Attorney-General's Department in Precinct 4 and provided covered walkways at the Precinct 15 roundabout, Jalan P9F, Laman Perdana and Precinct 18.
Visitors are also urged to park at Putrajaya Sentral as it costs only RM2 per entrance, and hop onto the bus to their destination.
The multi-level parking complex was currently being constructed in Precinct 4.
The project will be completed by August this year and will have 940 parking bays, five shop and a convenience store.
Three parking complexes have been built near Kompleks E, Kompleks B and the National Registration Department (JPN).
PPj has also levelled the land between Putrajaya Sentral and Putrajaya Hospital for the convenience of visitors to the hospital.
________________________________
All news posted on this website are written by Malaysians from all walks of life who are trained by Citizen Journalist Malaysia. If you are passionate about writing, photography or  video storytelling and would like to contribute your articles, photographs or videos of events that is happening in your community, please (CLICK HERE)
________________________________
For more updates, please like us on Facebook