24 areas in Hulu Langat brace uncharted water cuts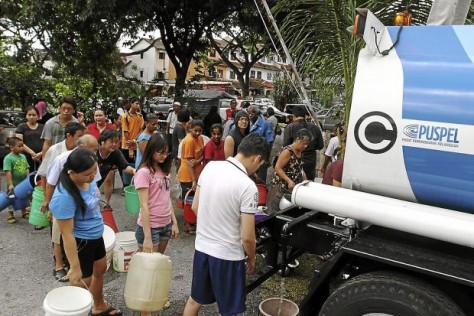 HULU LANGAT – In a blink of an eye, the cruel water crisis that beleaguered Selangor,Kl and Putrajaya ended, and now the district of Hulu Langat, Selangor find itself running dry again.
24 areas in Hulu Langat are facing uncharted water disruptions due to the diminishing amount of water in six main reservoirs.
"The areas affected are Taman Jernang Jaya, Nuclear Centre, Kampung Bahagia in Bangi, UKM Lingkungan 2, Genom, Section 14, Taman Wawasan, Section 16, Section 15, Section 2, Section 1, and Section 5 Tambahan in Bandar Baru Bangi," said Syarikat Bekalan Air Selangor Sdn Bhd (Syabas) corporate communication and public affairs general manager Priscilla Alfred.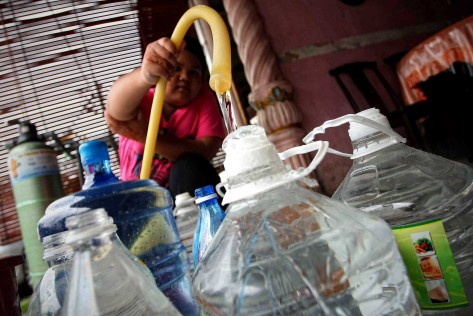 "Other areas that are affected are Section 3, Section 4 Tambahan, Section 15 Tambahan, Section 13 Industrial Area in Bandar Baru Bangi, Bandar Teknologi Kajang, Bangi Golf Resort, PKNS Beranang, Taman Harmoni Kajang, Kampung Teras Jernang, Bandar Tasik Kesuma and Taman Bukit Semenyih," she added.
The drained up reservoirs in Bangi, Tasik Kesuma, Bangi Golf Course, Bandar Teknologi, Kajang Utama and Semenyih Baru are obtaining water from the Semenyih Water Treatment Plant which ironically has reached maximum capacity.
Syabas is having problems in getting treated water from alternative sources in Selangor, Kuala Lumpur and Putrajaya as their reserve were also running below one per cent. The situation is currently being monitored and consumers will be informed on any progress.