AirAsia answers public question regarding pregnant women case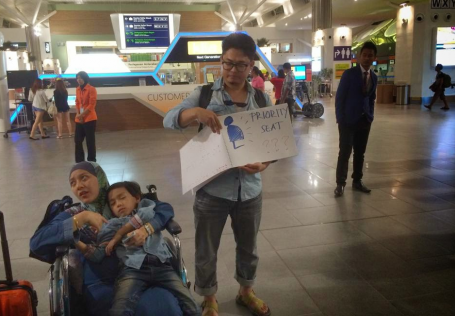 Following the dissemination of photos and videos of the alleged spouses that were restrained from flying to Kuala Terengganu by AirAsia because the wife is pregnant, the low-cost carrier has come forward to give its statement.
According to a spokesman for AirAsia Berhad, pregnant passengers must adhere to strict guidelines laid down for their safety.
"The passenger supposedly board the flight AK6220 from Kuala Lumpur to Kuala Terengganu on 21 June was 28 weeks pregnant and has not had a letter from your doctor stating that she was fit to fly as specified by the terms and conditions of flight.
"In relation to that, the airline can not allow her to board the aircraft for safety reasons," he said in a statement.
However, AirAsia stressed that they had provide accommodation and replace the passenger flight to the next day and passengers can travel after getting the confirmation letter from a doctor.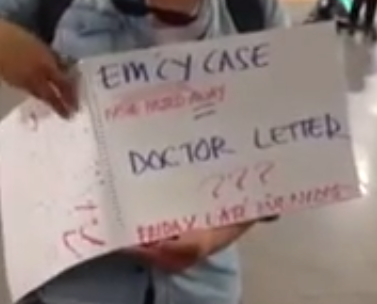 Since day before yesterday, the videos and pictures of a married couple who claimed they were not allow to travel in Air Asia flight to Kuala Terengganu became viral on social media.
The couple, known as Nadiah and Nasran and their son arrived in Kuala Lumpur with Malaysia Airlines (MAS) from Incheon, South Korea, 4:30 pm on the same day.
They wanted to get back to their hometown in Terengganu as quickly as possible after receiving the news that Nadiah's father had passed away.
"From Incheon we got to the airport after strict checkings. But there is no direct flight to Kuala Terengganu by MAS and other airlines. There's Firefly but we have to go to Subang and it's quite far.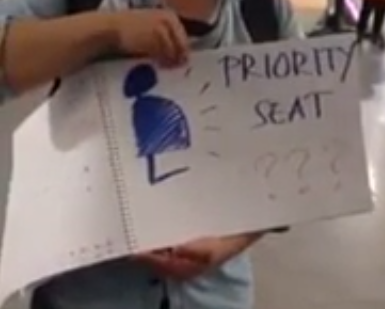 "As my wife is pregnant, tired and emotionally unstable because her father just passed away, we tried our best to catch AirAsia's last flight to Kula Terengganu. We 'check in' the tickets we purchased online and obtained the boarding pass from the ticket counter," he said in the video that is spreading on the social networking site.
Nasran has also insisted that he is willing to take any risk if anything to happen to his wife as long as AirAsia allows them to travel.
"At the aircraft door, we were not allowed to enter. They said we need to get a letter from the doctor confirming the number of pregnancy weeks. (But) in Korea, my wife does not need any letter. This is an emergency situation. It's 5:30 pm on a Friday and how am I supposed to get it all these documents?" he added.
According to Nasran, the budget airline offered a hotel stay for his family, but he refused to accept it.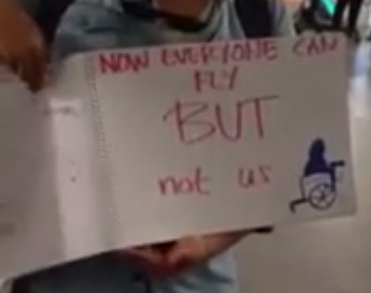 While on the social media the public are questioning why AirAsia doesn't allow the family to travel in a flight that takes only 40 minutes, when they could travel for five hours from Korea to Malaysia?
Check the video here.
However, the airlines stressed that the low-cost carrier is subject to strict regulations involving pregnant women, for their safety.
According to the Standard Operation Procedures (SOP) of AirAsia, for pregnant women until 27 weeks, passengers must notify the airline and sign AirAsia Liability form.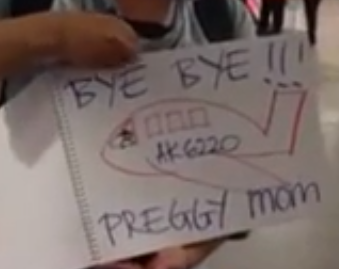 As for pregnancy between 28 and 34 weeks, passengers must provide a medical certificate/letter confirming the number of pregnancy weeks by the doctor and must sign AirAsia Liability form.
Any pregnancy over 35 weeks will not be allowed to board the aircraft for the safety and well being of the pregnant guests and other passengers.
This regulations are stated on the Terms and Conditions of AirAsia.
AirAsia also expressed sympathy for the loss of the passenger's father.