Record 45,000 attend first Summernats Malaysia 2014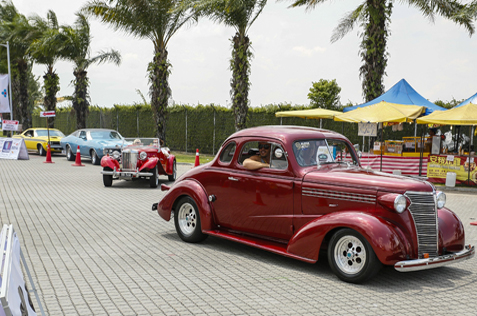 The first Summernats Malaysia 2014 for custom cars and motorcycles was held at the Sepang International Circuit over the 3-day Merdeka weekend from August 29 – 31, 2014 and attracted a record attendance of some 45,000 people.
Modelled after Australia's biggest automotive event Summer Nationals, Summernats Malaysia is an all-in-one mega motoring, lifestyle and family event, featuring a wide variety of attractions from a display of muscle, classic cars and hot rods, car modifications, burnouts to being filled with engaging activities for the entire family.
"While the original Summernats in Australia is an event that focused heavily on cars, we decided to add motorcycles into the mix as part of the localisation effort.
"With the addition of motorcycle brands such as Moto Guzzi and MV Agusta into the Auto Fair, the selection is now broader for the automotive enthusiasts as well as the general public," said JP Chin, JPM Motorsports founder and organiser of the inaugural Summernats Malaysia 2014.
Amongst the many  attractions and activities were the street car parade,  11.08km Merdeka Run for cyclists and runners, biggest car, bike and bicycle gatherings on circuit track, Auto Fair, Ultra Racing Gymkhana Challenge, Malaysia Merdeka Endurance Race (MMER) Miss Summernats Malaysia pageant, fashion show and dance competition.
JPM Motorsport said it is pleased the event has succeeded in pulling in the crowd and it hopes to make this event much bigger in terms of scope and scale in 2015.