Price hike ensued long queues at petrol stations in Miri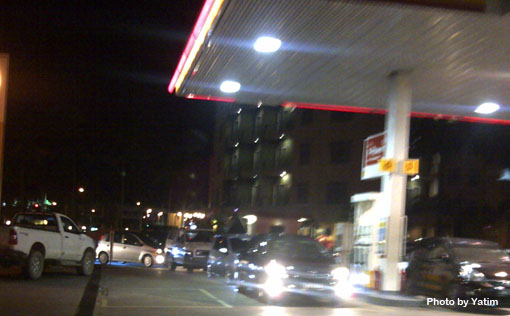 As expected, the price hike on the petrol and diesel prices had ensued midnight chaos in petrol stations across the country, Miri included.
The government announced yesterday that the petrol prices of RON95 petrol will be hiked from RM2.10 to RM2.30 and price of diesel from RM2.10 to RM2.20.
Motorists as usual took the opportunity to fill up their vehicle tanks to save up with the last lowest price available to them for next few days.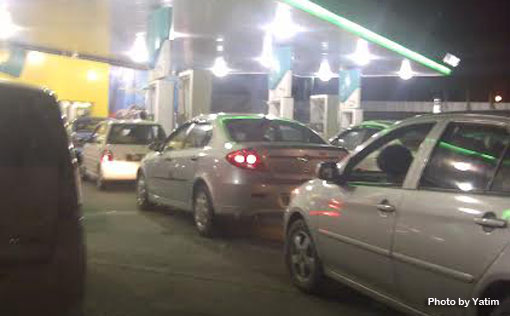 In Miri, news spread like wildfire, which jolted many motorists to queue up as early as 7pm to fill up their tanks. In the rounds made by CJMY, some 17 petrol station in Miri was packed right up to the midnight deadline.
The governments move to increase the petrol prices of RON95 petrol and diesel will clearly burdens the middle and lower middle class, and this clearly can be seen in many petrol stations in Miri.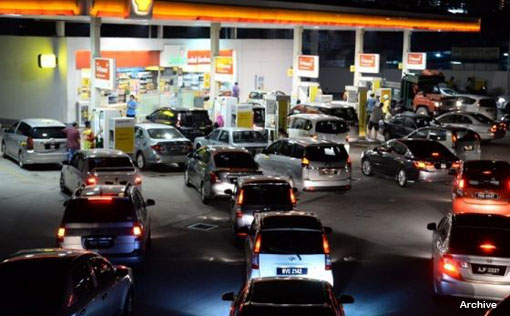 Many motorists, who spoke to CJMY felt that the increase of petrol prices will have effect on other commodities.
According to them, one of their biggest concerns are the increase in other consumers items.
They also feel that with the current hike, the authorities must go to extra lengths to make sure the prices of other consumer items does not follow the trend and eventually make the inflation rate worse.