Four scuba divers among finalists for Miss Scuba Malaysia 2014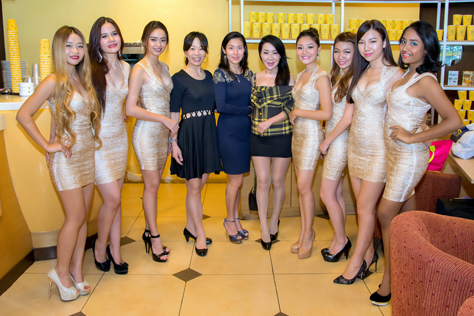 Four of the 10 finalists of Miss Scuba Malaysia 2014 are certified open water divers, said national director Joan Neo during a media networking event to introduce this year's ocean ambassador search finalists at Figaro Café in Citta Mall, Petaling Jaya on October 21, 2014.
They are students Ella Zadder, 26, Kimmy Majalap, 24, and Julinda Ooi, 28 and senior bank executive Jane Ho, 23.
"Everything has gone exceptionally well in this year's competition as we have four open water divers in the finals. There was none last year. This shows that more ladies are able to take up the challenge than ever before in scuba diving which is considered an extreme sport," said Neo.
She congratulated all the finalists who were deservedly picked by the selection panel since there were many other outstanding girls who could not be included.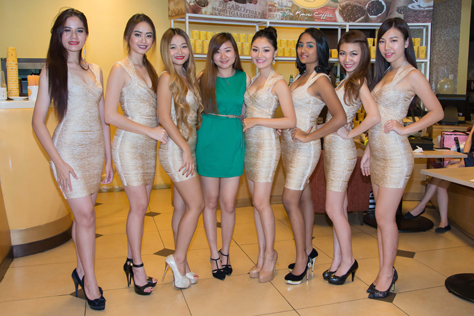 The Miss Scuba Malaysia 2014 grand finale will be held at Marina Bay, Avillion Admiral Cove in Port Dickson on Nov 9, 2014. The winner will get to represent Malaysia at the Miss Scuba International 2014 finals in Kota Kinabalu this Nov 28.
Neo said if the crown winner is not a certified diver yet, she will be offered a full diving certification course by Naui Dive School for free of charge.
The finalists will be judged on their talent, communications skill, catwalk and Q&A proficiency as well as their knowledge of basic scuba diving skills and marine conservation.
All winners and finalists will be taken on board a luxury yacht for a sunset cruise along the Straits of Malacca, moments after the crowning.
Neo said this year's theme of Coral Restoration was in line with the current effort being spent on restoring corals in Pulau Lang Tengah, off the coast of Terengganu.
"Next year we would like to plan more coral restoration points in other parts of Malaysia. We hope to get more support from individuals and corporate organisations who want to preserve and save the underwater world."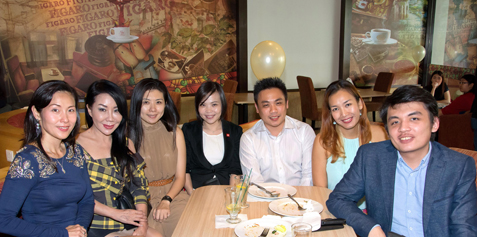 Also present during the event were sponsors and partners who included Latta De Tomate fashion boutique owner Joanna Lim, Dato' Raymond Jolly of Von Jolly Couture, TK Lim of Scuba Walker, Glitterama Ladies Charity Group founder Datin Maylene Yong and fashion designer Aaron George Von Jolly.
The panel of celebrity judges for the finals will include Mrs. Universe 2013 Carol Lee, actress/host/celebrity model Lavin Seow, Glitterama Ladies Charity Group founder Datin Maylene Yong and fashion designer Aaron George Von Jolly.
Neo thanked the sponsors, partners and all for their support in making the ocean ambassador search competition possible.
Corporate sponsors for 2014 Miss Scuba Malaysia are Malay Mail, Avillion Admiral Cove, Sipadan Mabul Resort, Sari Pacifica Resort and Spa, Star Cruises, Figaro Café and ScubaWalker, among others.
Miss Scuba Malaysia using the tagline "Saving Oceans through Beauty' is an ocean ambassador search competition organised by Viva Thousand Sdn Bhd with the purpose of promoting scuba diving to women, dive tourism and ocean conservation while celebrating and rewarding the women for their inner beauty and courage.
The Open Water Diver (OWD) is an entry-level full diver certification for scuba diving offered by diving agencies. At the OWD level divers gain basic knowledge of underwater skills, equipment and diving theory for safe diving to a recommended maximum depth of about 18 metres (60 ft).
For more information on Miss Scuba Malaysia, visit their Facebook page at https://www.facebook.com/MalaysiaMissScuba So far it has garnered over 17,000 likes and is growing.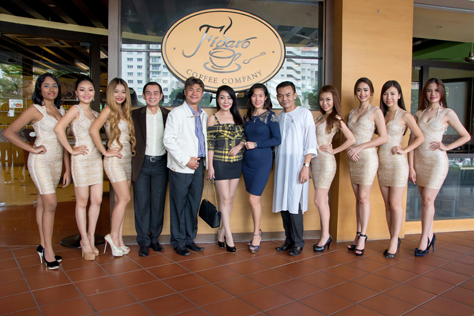 Miss Scuba Malaysia 2014 finalists
1.   Ella Zadder, 26, student, Seri Kembangan
2.   Joey Tan, 22, lighting designer, Kuala Terengganu
3.   Kimmy Majalap, 24, student, Kota Kinabalu
4.   Hazel Cheah, 21, student, KL
5.   Jenny Lim, 24, student, freelance model, KL
6.   Julinda Ooi, 28, student, KL
7.   Khavittrarani A/P Rajanayagam, 20, student, Klang
8.   Annie Kok, 20, student, Kajang
9.   Jane Ho, 23, senior bank executive, Kota Kinabalu
10. Eleen Chang, 19, student, KL