HungryGoWhere Malaysia turns one, celebrates with food-truck party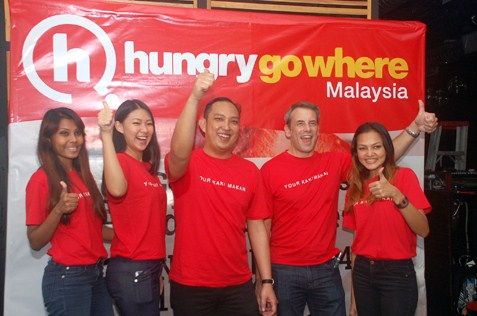 It's been one year sine the launch of online food guide, HungryGoWhere Malaysia site last year, and in celebration of the occasion, it threw a huge food-truck birthday party and the launch of a much improved website with special features at the Piazza in the Curve on Nov 30, 2014.
Over 3,000 people turned up at the largest food truck fiesta where 12 food trucks offered a wide selection of cuisine that were served street style from fusion pastas to burgers and burritos.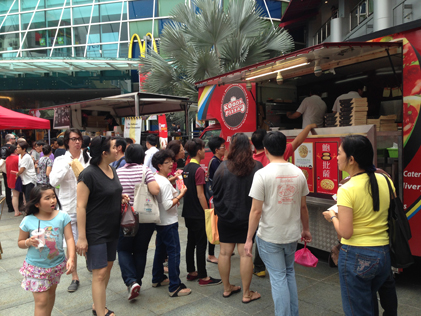 "The food-on-wheels are growing in popularity and are not always easy to find. We decided to gather all of them in one place for everyone to enjoy. This is also our way of showing appreciation to our users for their loyal support," said HungryGoWhere Malaysia country manager John Paul Sta Maria.
A total of RM5,000 worth of meal vouchers were given away which were redeemed at the food trucks present at the event.
Some of the popular names that took part in the event were SpagMe, Big Hug Burger, Laughing Monekey, Koods Pizza and The Boys Food.
Cavin Ng, 36, owner of SpagMe, told Citizen Journlists Malaysia (CJMY) that he started the food business about one and a half years ago and has no regrets since then. The flourishing business is expanding soon with big plan to open a restaurant and launch another food truck.
"My parents are in the food business so having the opportunity to see how my parents worked probably influenced my decision to be in the food business.
"My customers are happy and they keep coming back because we serve quality food, fast and at a fair price," said Ng who was formerly in the advertisement trade.
SpagMe serves fast food such as fried spaghetti, fish fillet, fish and fries, nuggets, chicken chop and lamp chop.
On the revamped website, Sta Maria said it is more intuitive and easier to access on all mobile devices.
"We spent months meeting our top customers to ask them what they want from an online food guide. When it comes to food reviews and guides, customers don't have to go anywhere else for recommendations, they only need to go to HungryGoWhere," he said.
The new features include a new map-based search function which provides directions to restaurants and show users top recommended restaurants, as well as reviews of the most talked-about cafes and dishes in town.
HungryGoWhere CEO Matthew Whittingham said the online food portal is easy to use and featured a large database with over 45,000 photos and 250,000 consumer-written reviews and ratings on a variety of different types of eateries from mamak stalls to high-end restaurants.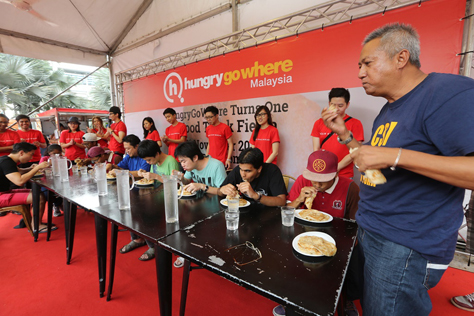 The HungryGoWhere application can be downloaded via Google Play or App Store.
HungryGoWhere would embark on a road show from Dec 2 to 4 to distribute food truck meal vouchers and premiums with stops at Pusat Bandar Damansara, Damansara Uptown 1 and Bandar Puteri Puchong
HungryGoWhere Malaysia is a business unit of SingTel Group's Digital Life Division with its office located at Quill 7, KL Sentral in Brickfields, Kuala Lumpur.
Visit http://www.hungrygowhere.my/ to find out more.