Sculptor Oliviero Rainaldi Extraordinary Work for Maserati to Exhibit at Galeri Petronas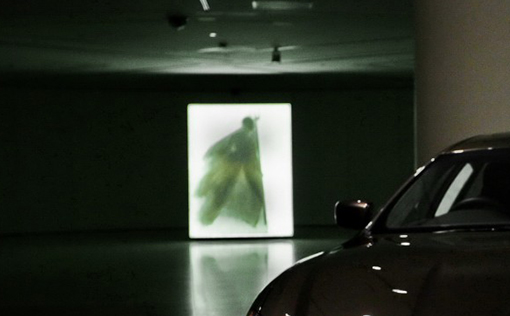 Over 40 astonishing artworks comprising of sculptures, sketches and oil paintings by Oliviero Rainaldi will be featured at The "Twins" exhibit at Galeri PETRONAS from 18 August until 4 October, 2015.
The extraordinary Neptune in the Wind sculpture which was commissioned for the Maserati's 100th Anniversary will be the  highlight of the exhibition. Oliviero Rainaldi was was assigned on behalf of Maserati to create a sculpture in honour of its tradition. The marvellous sight of the 260 cm high by 190 cm wide sculpture weighing 600 kg is in bas-relief on a slab of Crystal white marble.
The type of marble used has the distinctive characteristic of being perfectly white both on the surface and in transparency, a feature exploited to the full in this particular work, completed by LED backlighting for an even more stunning effect.
The entire work is framed by a 5 mm steel band, shaped on the back and supported by a special slightly inclined easel-shaped structure. The final result allows the sculpture to be viewed in two ways, with natural lighting as well as with the integral lighting system, generating an additional and completely different effect. The artist has also created 20 numbered exquisite tiles in backlit white marble, reproducing the full-size sculpture.
The sculpture sets outs to express some of the specific connotations of the Maserati brand, power, dynamism, speed, elegance and symbolised by the mythical figure of Neptune with his Trident. The Maserati brothers adopted the symbol of the Trident, inspired by the famous statue of Neptune in Bologna, and made it the logo to encapsulate the new company's identity.
The amazing Maserati cars such as The Quattroporte Flagship, The Ghibli 4 Door Sports Sedan and The timeless GranTurismo and GranCabrio Sport Coupe and Convertible will be at the exhibition grand opening event and are available for test drive enjoyment of guests.