K-pop boy group VAV thrills fans at Sunway Pyramid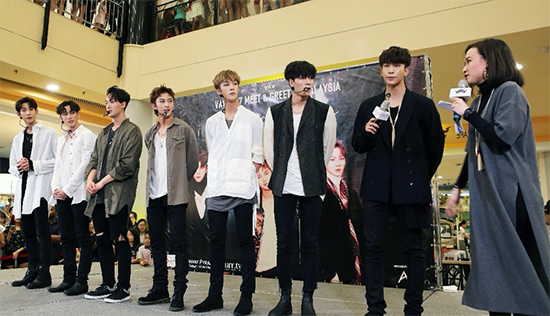 K-pop boy group VAV turned up at Sunway Pyramid in Petaling Jaya on 29 October 2017 with a huge wave of fans jam-packed the shopping mall to scream their idol.
The seven members (St. Van, Baron, ACE, Ayno, Jacob, Lou and Ziu) took the stage and performed live their latest single "She's Mine" to their Malaysian fans who were among the first to enjoy it before it was officially released on 2 Nov 2017.
The Korean group also performed a few of their songs, including "Venus (Dance with Me)", "Flower (You)" and "ABC (Middle of the Night)" with precision dance choreography to the screaming fans.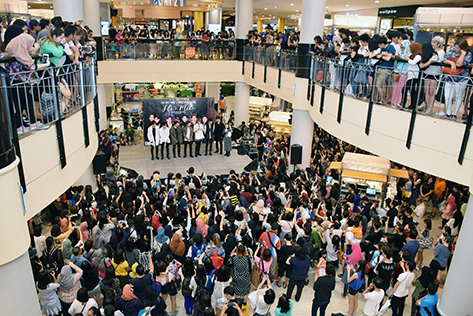 The group, which last visited Penang in 2016 for "VAV Project" filming, later met with the media for a press conference in which they expressed their thanks and love to Malaysians fans and said they will return in the future.
Formed in 2015, VAV (short for Very Awesome Voice) has so far released two albums and three singles this year. "She's Mine" is their fourth and latest digital single.