ING managers seek fair compensation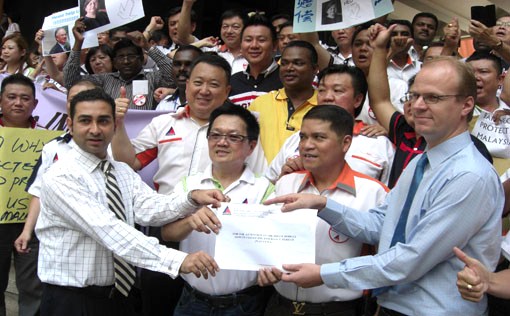 More than 700 ING agency managers who are members of ING Insurance Agency Force Association Malaysia (INGIAFAM) gathered outside Menara ING headquarters in Jalan Raja Chulan, Kuala Lumpur at noon on Wednesday May, 2, 2012 to ask for fair compensation from ING Malaysia arising from the ING Groep NV's Asian units sell-off exercise.
In a noisy but peaceful gathering, the group sang solidarity songs and carried banners and placards in English and Mandarin to send the message across. The gathering lasting about an hour attracted support from onlookers who gave their thumbs up and many passing motorists honked and waved in support.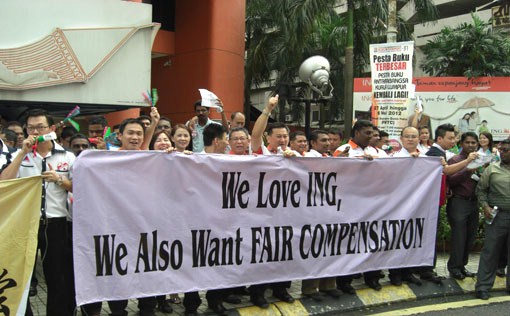 INGIAFAM president Lim Hock Peng and deputy president/chairman of compensation sub-committee Lai Keun Ban later handed over a memorandum to ING top management staff outside Menara ING requesting the company to show its sincerity and commitment in compensating the agency force fairly from the sell-off exercise.
The Dutch financial services group ING planned to sell off its European and Asian insurance business units after initial plan for public listing (IPO) to repay European Commission's 10 billion Euros of Dutch bailout loans taken in 2008 was scrapped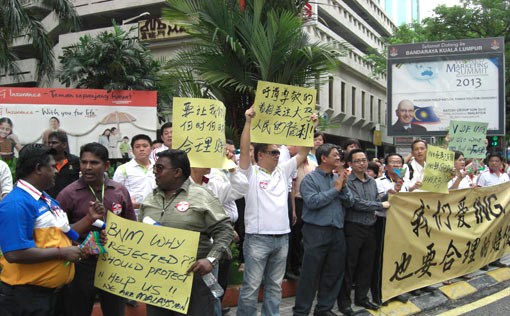 "We are shocked and sad to learn from ING Malaysia on April 18, that Bank Negara had without reason rejected a proposal made by ING to provide compensation fund to the agency force although the ING Groep NV Netherlands has already approved such a scheme for its agency force for retention purpose," said INGIAFAM president Lim Hock Peng.
ING Hong Kong and ING Korea agency force were compensated from the sell-off exercise.
However, with the BNM rejection, the fate of ING Malaysia agency force is uncertain. INGIAFAM said it is worried that the current and future livelihood of the agency force and their families will be negatively affected. It is feared that if they are not fairly compensated, a confidence crisis will ensue as they will have to give up their careers and policy-holders will be badly affected if the agents leave the company.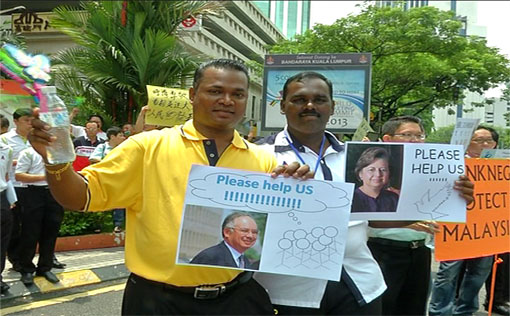 INGIAFAM represents about 10,000 ING agents in Malaysia.
Lim said INGIAFAM strongly appeal to BNM governor to approve and support ING Malaysia's proposal to compensate all ranks of the agency force.
Later, speaking at a press conference in a restaurant next door, Lim said: "We are here today for two reasons. Firstly, we want ING Malaysia to show its sincere intentions by disclosing to us the compensation they are willing to pay and secondly, reveal to us the content of the letter written by ING to BNM which ING claimed that the "one time business development scheme" was rejected by BNM with no reason given. We want to know what is written in that letter.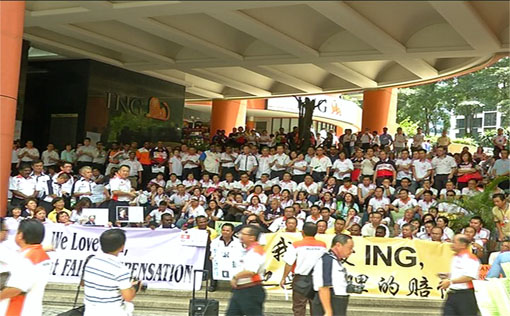 "We wonder why. The money come from the shareholders fund and not from policy holders or agency fund, so why reject us? The shareholders make money to pay some compensation to us to thank us for past efforts as we have contributed tremendously to the business volume growth of the company for the past 12 years.
"So we are appealing to BNM to help us and protect us Malaysians our rights and welfare from a foreign investor who would make a lot of money from the sell-off exercise. Since the company said BNM had rejected the scheme, they should not run away from responsibility. Now they said they want to do incentives, this is unfair. It's a separate issue. What we are asking for is a retention fund.
"They are talking about new business. They want to push their business. If you compensate us to sustain the confident level and pay us compensation for the past 12 years' effort, and at the same time you want us to drive the incentive, we are happy to help. We can help you."
Lim expressed strong confidence that the BNM governor will help them.
"If after our AGM on May 10 and annual  convention in Genting Highlands next week we still did get any reply we will hand over a memorandum to the Prime Minster's office for help. If we have to, we will walk to Putrajaya to hand deliver the memorandum."
In a  short press statement by ING Malaysia on the same day, it said that ING Malaysia remain committed to exploring all possible angles within the guidelines set by the regulator, to support their agents during this period.