28,000 merrily run for big money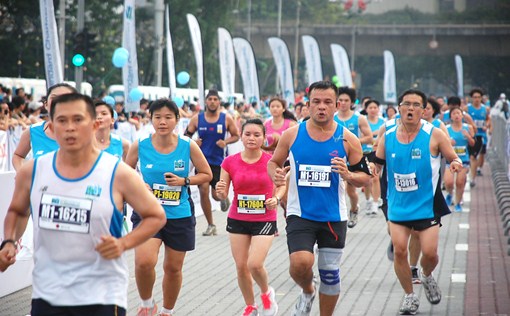 The 4th Standard Chartered KL Marathon 2012 was a day to remember for 28,000 runners (5,000 more than last year) when they challenged themselves by putting their bodies to test at Dataran Merdeka, Kuala Lumpur and several surrounding streets on Sunday, June 24.
Running in a marathon for at least once in his or her life is every runner's aspiring challenge. It was heartening to see so many of them pushed themselves hard and finished the race with a big smile and a sense of accomplishment.
The annual running event has grown bigger and better since its inception in 2009 with only 13,500 runners. This year it has introduced three new running open categories such as MSIG Ekiden (21.1 km) and increased prize money to US112,330 which is the highest among all marathons in Malaysia.
Runners included elite professionals to first-time amateurs running in various categories from Full Marathon (42.195 km), Half Marathon 21.178 km), to other distances of 10 km, 5 km, 2.5 km (kids 10-12 years old) and 700 m (kids 6-9 years old).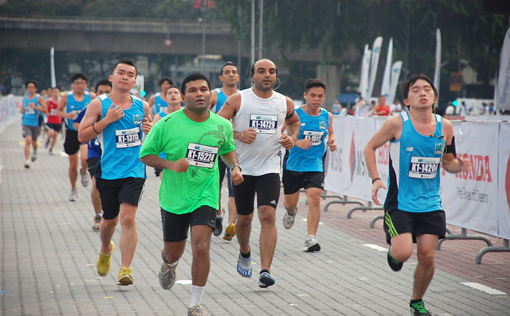 The first race, the Full Marathon Open, involving some 1,400 runners from 40 different countries,  including 118 Japanese runners as old as 87, was flag-off at 4.30am and the last race, the 700 m Kids Dash at about 9 am attracted scores of children aged from 6 to 9 years old trying to be their best.
Police sergeant Kennedy Kiproo Lilan, 25 and business woman Elizabeth Jeruiyot Chemweno, 32, both from Kenya won the marathon race in the best time of 2'14:45 and 2'40:24 respectively. Each received US$17,500 (RM55,888).
For the Full Marathon Malaysian category, police corporal Mohd Shaharuddin Hashim, 37, of Pulapol Kuala Lumpur and assistant/helper Ling Lee Eng, 42, from Sarawak won in 2'42:27 and 3'36:48 respectively. Each received US$2,500.
There was a carnival party atmosphere at Dataran Merdeka. Spectators cheered on the runners and performers provided entertainment while the children enjoyed their time at the Kids Zone.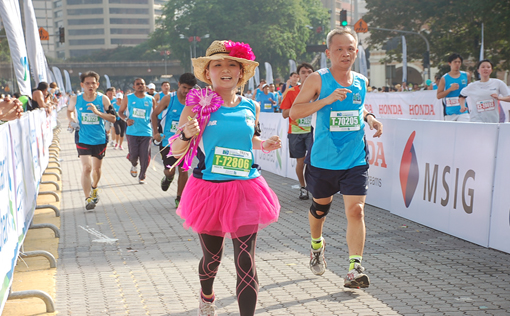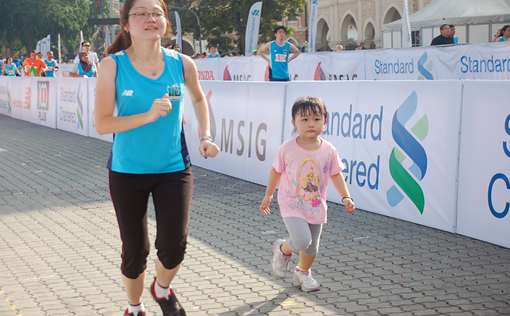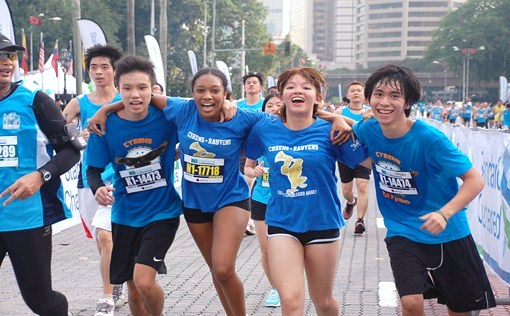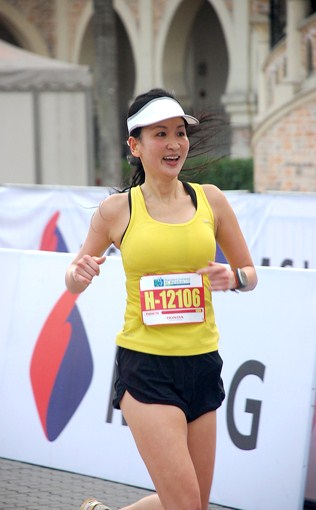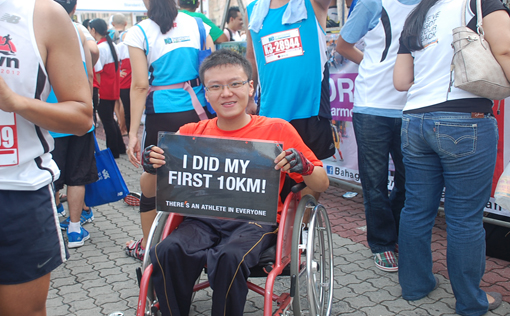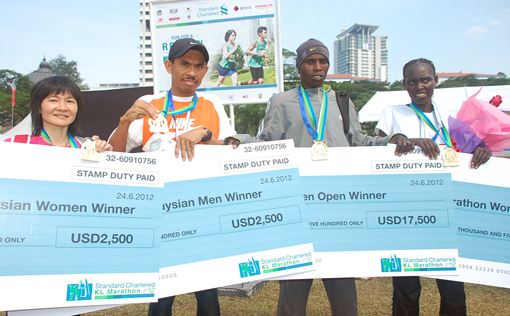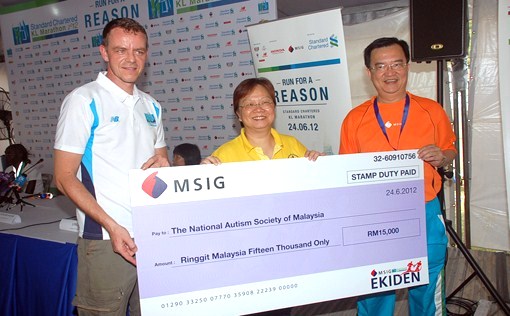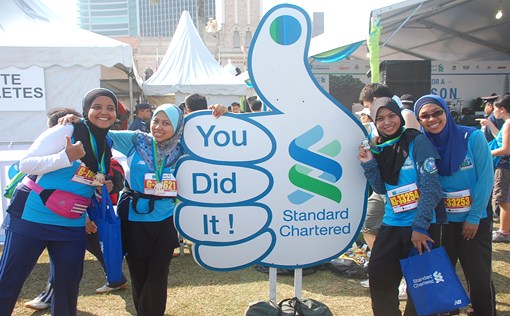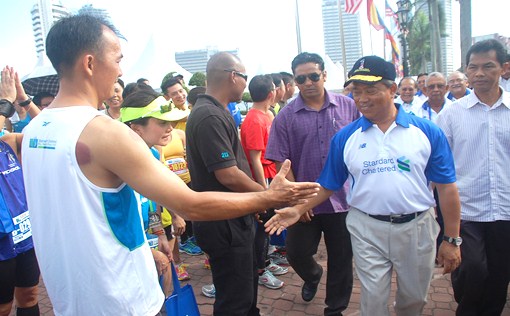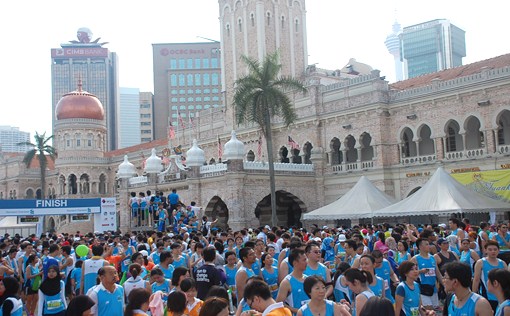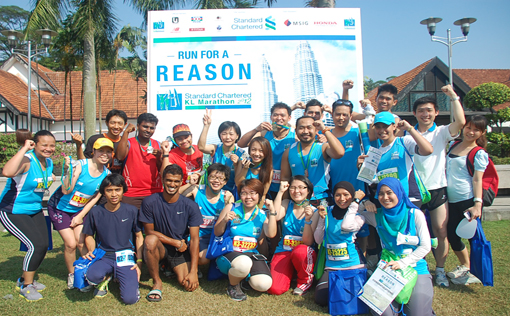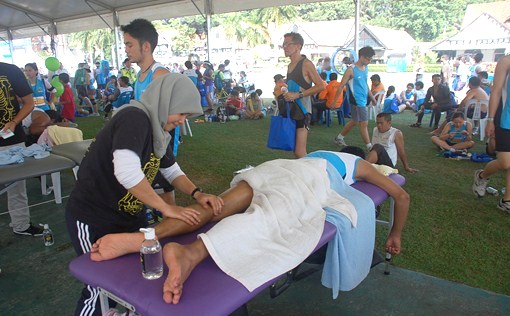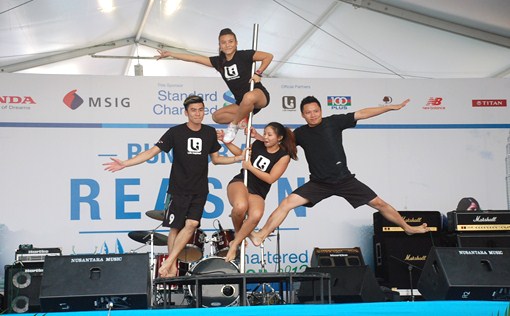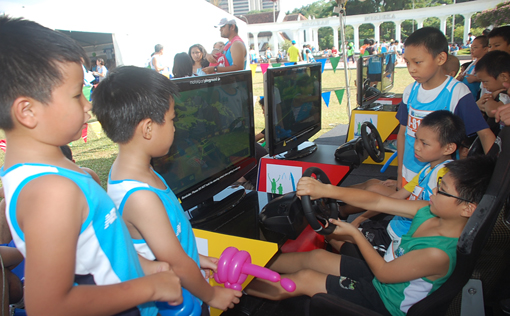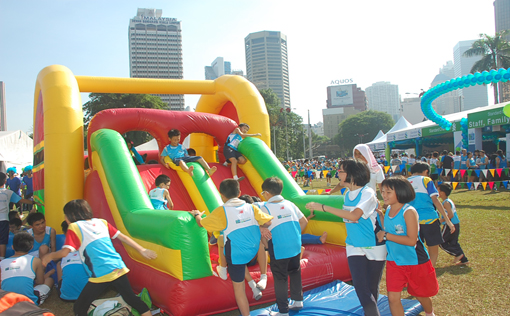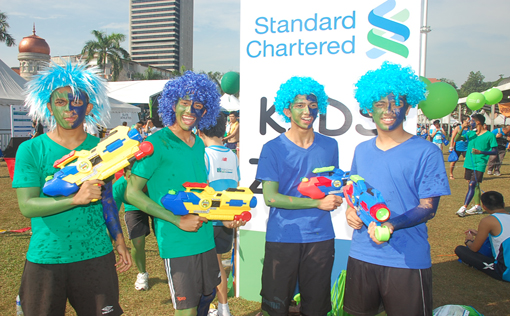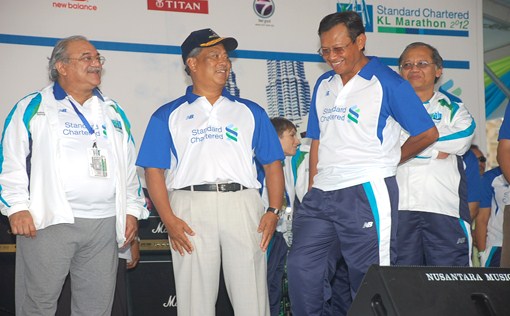 The Standard Chartered KL Marathon is unique because runners are able to tour the city of Kuala Lumpur on foot while weaving through the streets of the city's showcase of historical landmarks and tourist attractions.
Free race shuttle service to Dataran Merdeka was provided at 15-minute intervals from 2.30 am to 5.30 am at pick-up points such as in Bandar Tasik LRT, PWTC LRT, KL Sentral, Bukit Jalil LRT and Kelana Jaya LRT.