Consider the disabled for competitions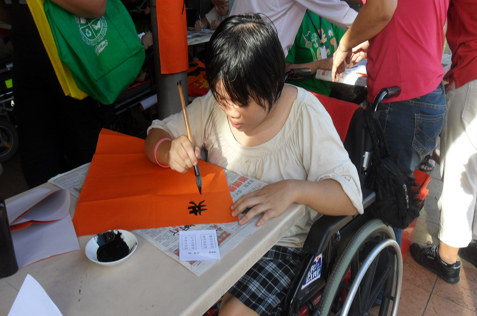 Organisers of contests that included category for people with disability must ensure that the correct platform is used to encourage them to participate in competitions, said Beautiful Gate Foundation For The Disabled executive director Sia Siew Chin.
She said people with disability faces a number of barriers to participation in competitions compared with people without a disability.
There is a need to consider the accessibility of the place where the contest is held such as the availability of a ramp and a public disabled toilet.
"We have to consider all these things then only the disabled group can take part and integrate into society.
"There is a public disabled toilet here next to the venue so they got no problem."
Sia was speaking to Citizen Journalists Malaysia (CJMY) after the launch of the annual Chinese calligraphy competition organised by Beautiful Gate Foundation for the Disabled jointly with Petaling Jaya City Council (MBPJ), Rukun Tetangga SS2B, SS2 Selatan Residents Association and SS2 market traders and hawkers associations.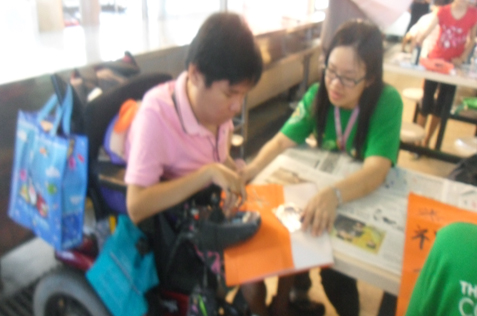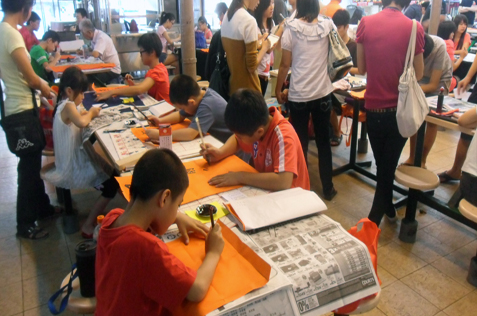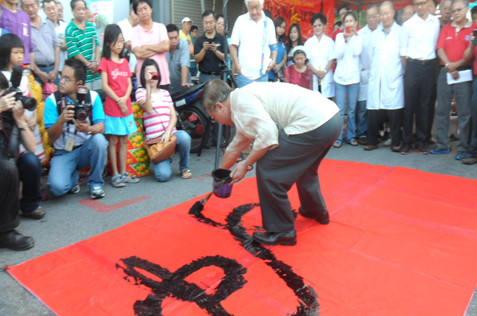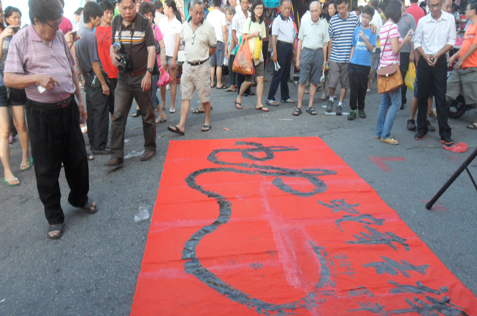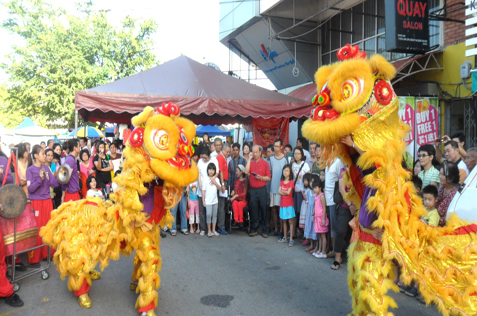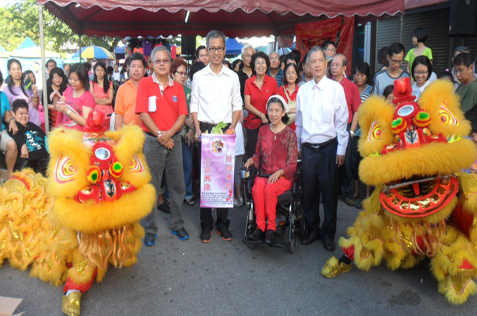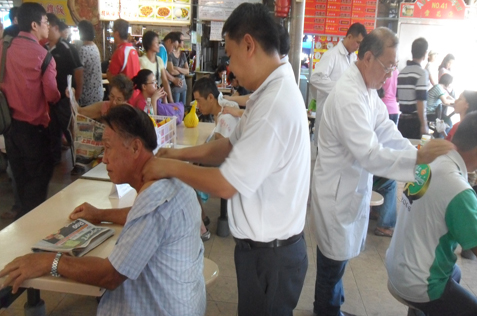 The event was held on January 20, 2013 at the SS2 morning market in Jalan SS2/62 Petaling Jaya in conjunction with the upcoming Chinese New Year of the Snake celebrations.
The event attracted more than 100 participants who were divided into four categories: primary school, secondary school, special (disabled group) and open.
"Writing calligraphy is one of the many things the disabled can do.
Let them try their calligraphy skill and we hope through the competition they might pick up their interest from there and go on to enhance and improve on it..
"This year we have 10 disabled contest participants.
"It is more than last year so we can see the correct platform is very important because I have seen many organisations that held contests for disabled group but there were few participants because the platform was not correct.
"To facilitate active participation for people with disability, the barriers facing them should be taken into consideration."
Sia said the objectives of the competition were two-prong: to promote the right Chinese culture and to create the platform for disabled people to take part in the contest.
"Gambling and performing with scanty clothes are not Chinese culture. Calligraphy is the right aspect of Chinese culture and it can enhance our self-confidence and personal development."
Guest of honour Petaling Jaya MP Tony Pua officiated the event. Present were SS2B Rukun Tetangga chairman Willie Tan Kim Tun and SS2 Selatan Residents Association chairman Lim Theng Kau, among others.
The event also featured a lion dance performance, free neck and shoulder massage and acupuncture service and a calligraphy demo by a renowned calligrapher.