Penangites laughed all the way to happiness
More than 70 people of all ages gathered together at the Penang Municipal Park (popularly known as Youth Park) last Sunday, laughing and giggling with joy in a high impact laughter exercises.
This is Penang's first World Laughter Day Celebration organised by the Johor Baru Happy and Joyous Club and the participants laughed for about half an hour before the announcement of the Penang Laughter King & Queen 2013.
Puspavalli Rajendran and Clarence Chua, both aged 29, were crowned the first ever Penang Laughter Queen and Penang Laughter King.
Puspavalli, a clerk with Penang Adventist Hospital said that the laughter session will help her to bring smiles to the patients at the hospital.
Chua, an engineer, said that with this short laughter session, he felt his stress and tension had disappeared and he will use the techniques learnt to share with his colleagues and friends.
The World Laughter Day was created in 1998 by Dr. Madan Kataria, the founder of the worldwide Laughter Yoga movement. World Laughter Day is a very special day designated to promote world peace through laughter.
In Dr Kataria's World Laughter Day 2013 message, he mentioned that laughter exercises bring good health and well being, it will help to understand the deeper meaning of life and by understanding the ways and means of sensible living through Laughter Clubs, we can bring peace within us and inner peace will bring peace in the outer world.
More information on World Laughter Day can be obtained from www.worldlaughterday.org, www.laughteryoga.com.my and Facebook: Laughter Yoga Malaysia.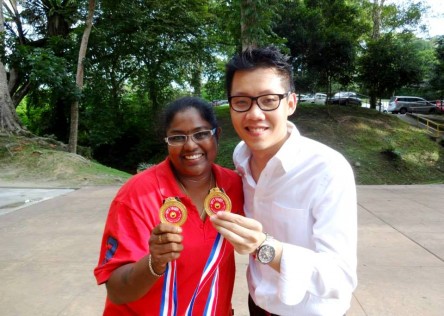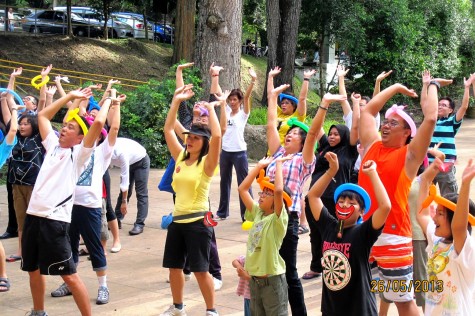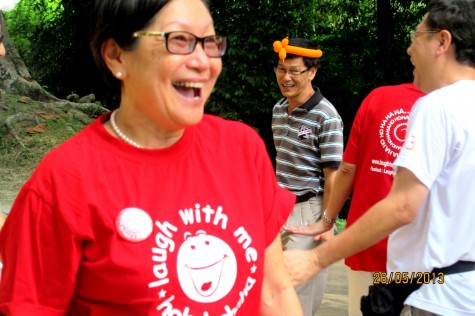 President of Penang Cancerlink, Ruth Chong chuckles away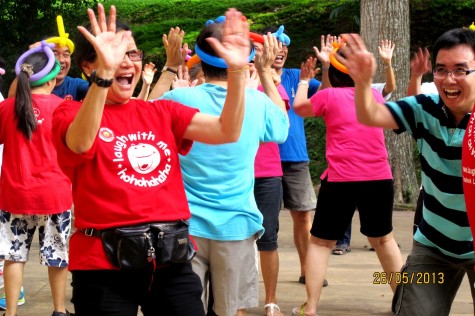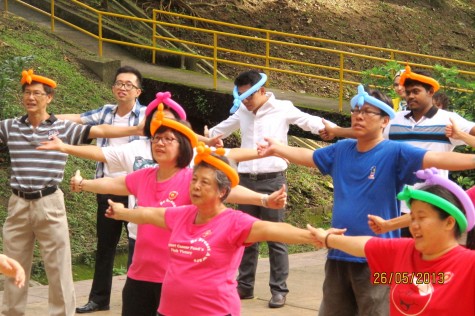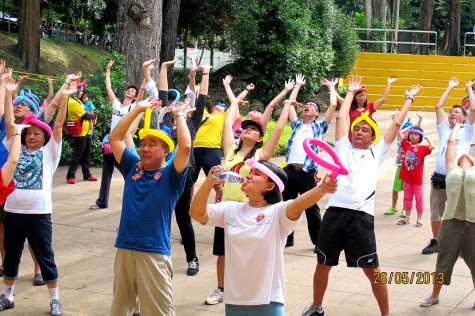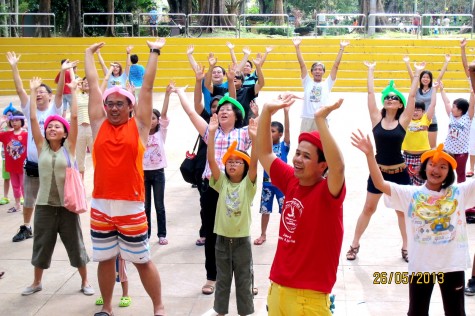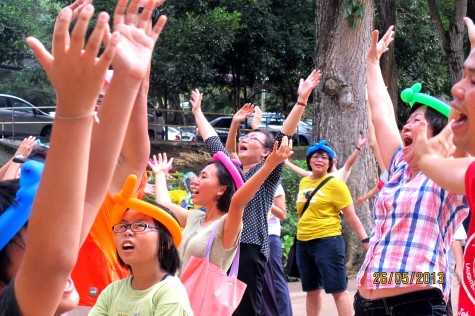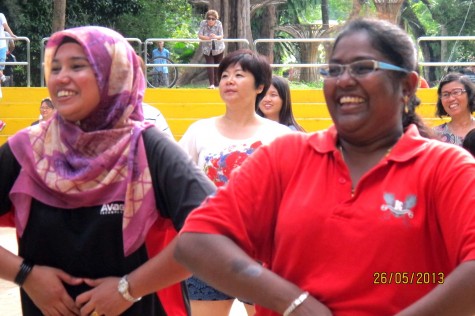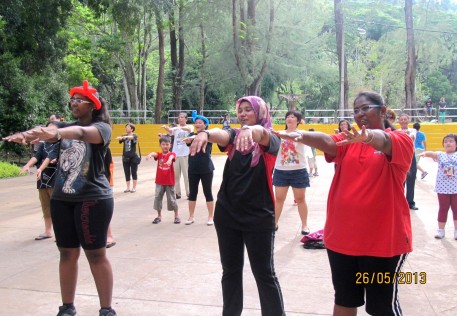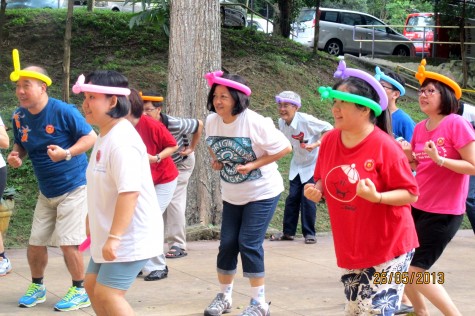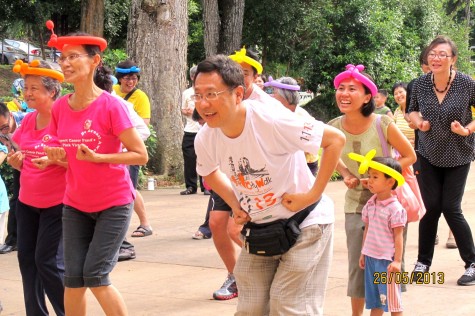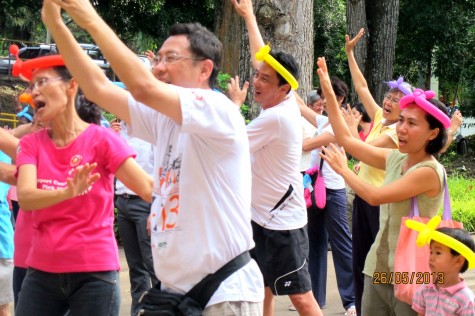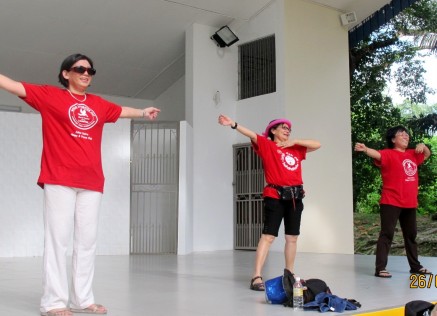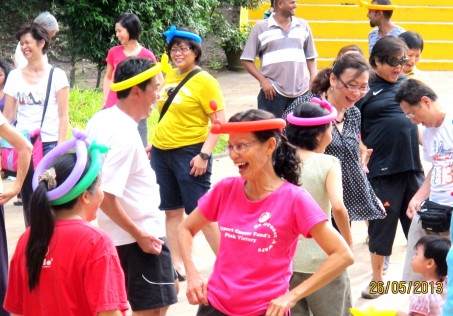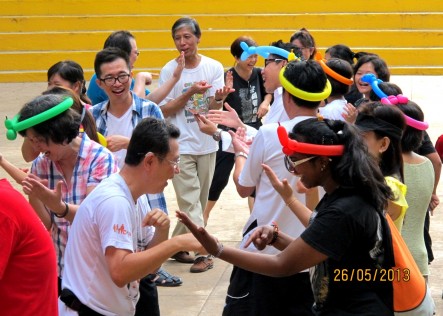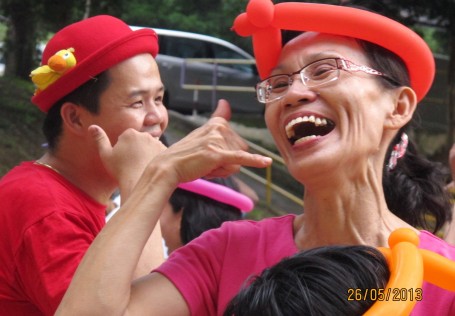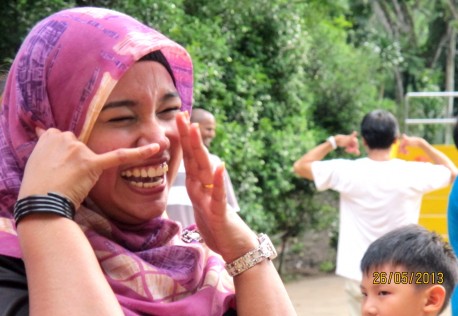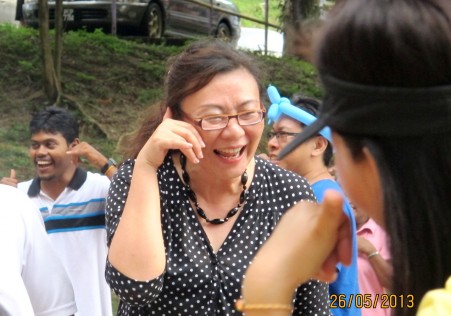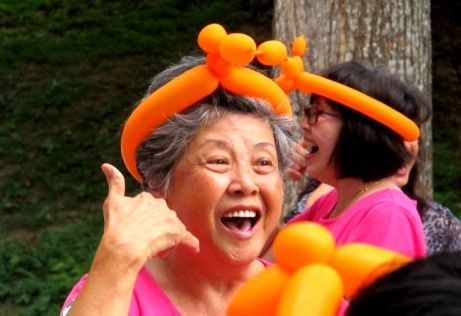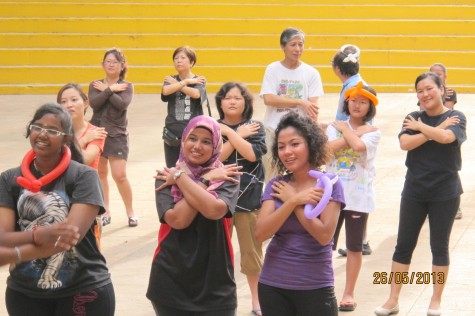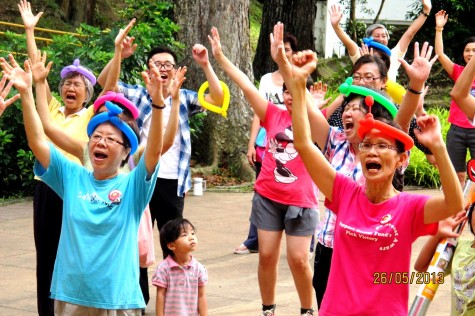 We are the happiest, we love to laugh