Sun shines on Aileen Devi Eric as she wins Miss Wilayah Kebaya 2013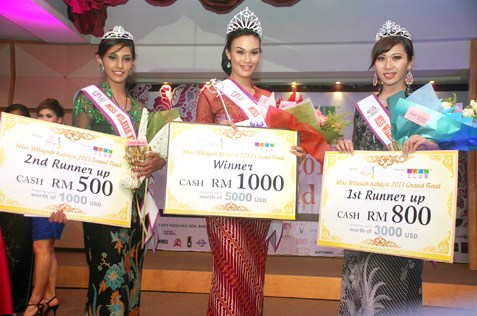 Nineteen talented and beautiful ladies from all over the country competed for the title of Miss Wilayah Kebaya 2013 at the grand finals held at Concorde Hotel, Kuala Lumpur on Oct 18, 2013.
It was as though the sun had just walked into the room when 24-year-old Sunshine Aileen Devi Eric (yep, her real name) gracefully captured the Miss Wilayah Kebaya 2013 title.
The 24-year-old model, actress and singer who is of mixed British-Mongolian-Indian-Punjabi parentage, said she entered the pageant to meet some great friends and have fun at the same time.
"I came here to make many new friends and be a role model to the girls," quipped the 172 cm (5 feet 7.7 inches) tall beauty who had previously competed at numerous local pageants such as Miss Sugar in 2007, Miss Terminal Queen three years ago and NSK Model Search two years ago.
Sunshine has been modelling for seven years now and was the brand ambassador for F1 Petronas Malaysia Grand Prix for five years.
She said she was first exposed to the mass entertainment media when she competed in the Malaysian Idol which debuted in 2004. She was only 16 years old then.
She is the main vocalist for rock band "The Fallen" which emerged as the first runner-up at the Battle of Band competition held at APIIT recently.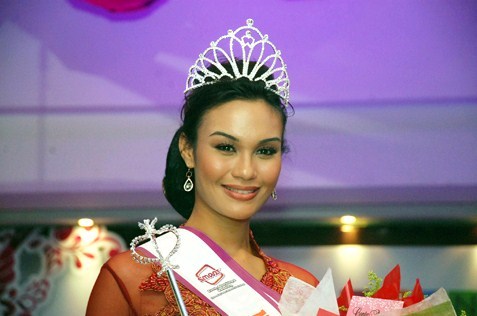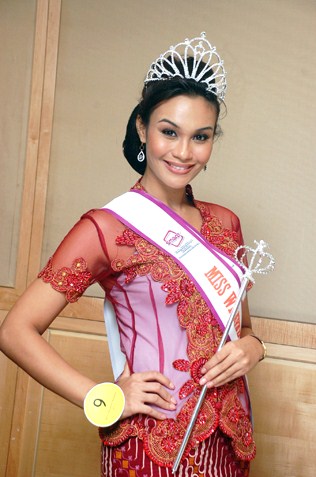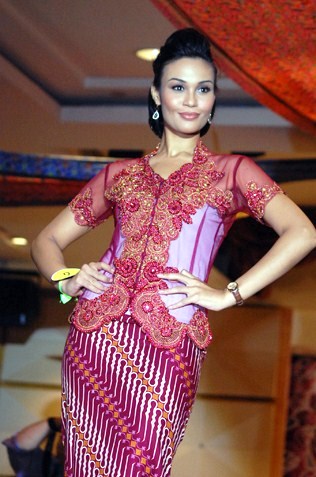 The first runner-up was dancer and model Nasha Afra Zaidi, 26, from Bintulu, Sarawak while the second runner-up went to 22 year old Leanndrea Anne Paramaraj, a public relations and marketing executive  from Kuala Lumpur.
"I am quite surprised and very happy to win the first runner-up title. I still have stage fright but I will try to overcome it with more training," said Nasha who is now staying at Bandar Sunway, Petaling Jaya.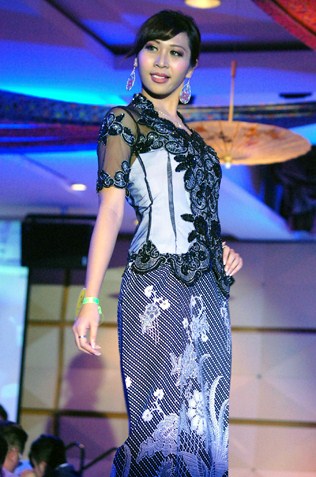 Nasha said the pageant had emphasized a lot on training and grooming that included catwalk, public speaking and confidence building which helped contestants to overcome their fear, nervousness and stage fright.
She thinks all the girls had done very well and owed it to all the rigorous training and grooming sessions they went through.
For Leanndrea Anne Paramaraj, her win was a blessing.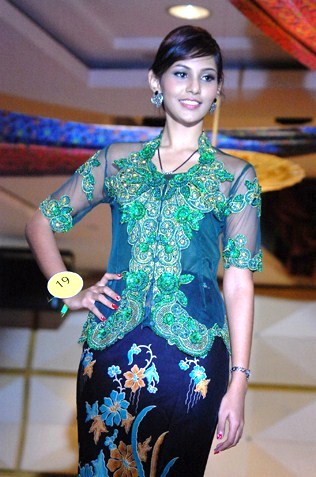 She said, "I never thought I would win because everyone gave their equal efforts, showed their own ways and performed very well.
"It is a blessing to actually win both the second runner-up and Miss Talent subsidiary titles. I am very happy."
All the three winners automatically qualify for the national level Miss Malaysia Kebaya (MMK) pageant grand finals to be held this December.
Miss Malaysia Kebaya pageant founder and president Jason Hee said there was a big difference between last year's and this year's pageant.
"We make improvements to have a bigger and better event every year and this year we were overwhelmed by the outpouring of support from everyone including more contestants, sponsors, event partners and friends," he said.
Hee also thanked presenter UFun Club Store and everyone for the strong support given to the MMK project.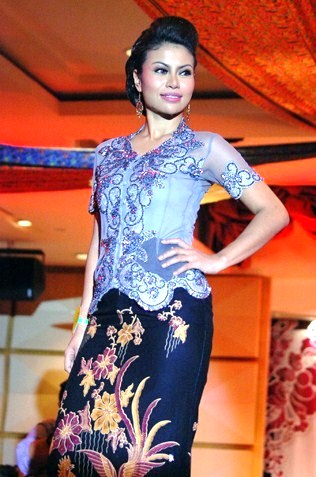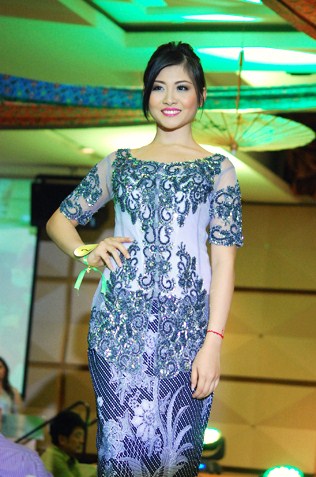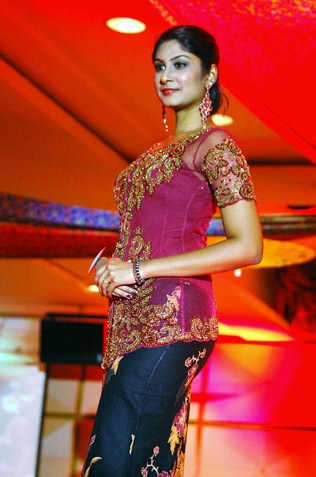 Miss Wilayah Kebaya 2013 result :-
Winner –  Sunshine Aileen Devi Eric, 24, model/actress/singer
1st runner-up – Nasha Afra Zaidi, 26, dancer/model
2nd runner-up – Leanndrea Anne Paramaraj, 22, pr & mktg executive

Subsidiary Titles Winners :-
1. Miss Elegant  –  Norellyza Binti Mohamad, 28, model
2. Miss Photogenic – Anita Lee Mui Hong, 21, student/model
3. Miss Talent – Leanndrea Anne Paramaraj, 22, pr & mktg executive
4. Miss Body Beautiful –  Sharen Claire, 25, medical lab technologist
5 .Miss Best Catwalk – Nasha Afra Zaidi, 26, dancer/model
6. Miss UFun –  Sunshine Aileen Devi Eric, 24, model/actress
7. Miss Popularity –  Sunshine Aileen Devi Eric, 24, model/actress/singer