Malaysians enjoying Japanese cherry blossom season in JB
Malaysians are having the feel of the sakura season in the tropics just like from the Japanese TV series with the current soft blush of pink and white blooms from the tecoma trees flying in the winds mesmerizing residents and visitors in Johor Bahru and Kluang.
The fallen withered flowers turn the pavements into a colourful dazzling carpet. The flowers which resemble cherry blossoms or also known as "sakura" which blooms during the spring time in Japan.
The pink flower is also known as Tabebuia rosea scientifically while the white is scientifically known as Tabebuia Riparia and the pinkish white as Tabebuia Pallida.
The species is a native of the tropical South America and originates from Argentina which is also commonly known as the Trumpet tree.
It usually bloomed after a drought after the trees has been starved without rainfall making all the nutrients to be absorbed causing the trees to flower.
The bloom is expected to last for only between one to two weeks as the trees usually bloomed twice a year, normally around March or April and then again around July or August.
Below are selection of photos of the beautiful bloom taken from the road nearing Kluang from Air Hitam: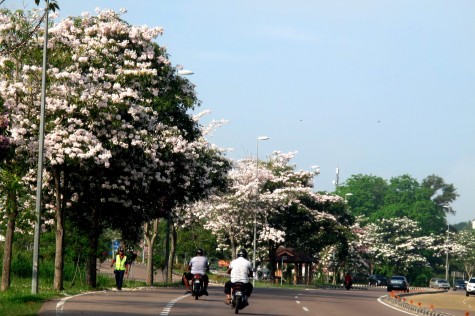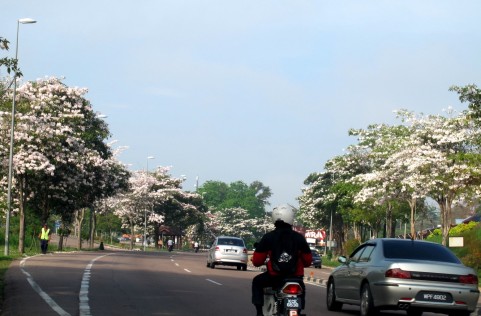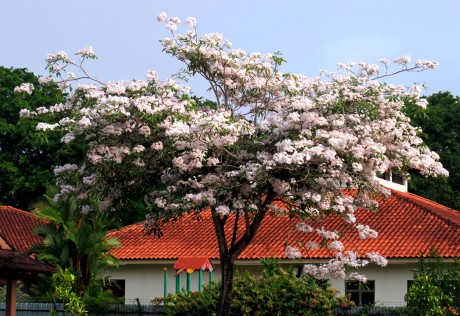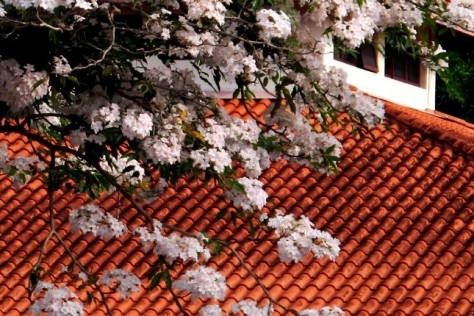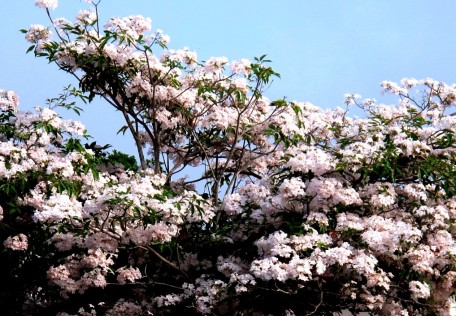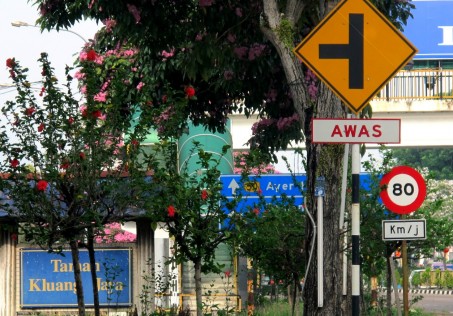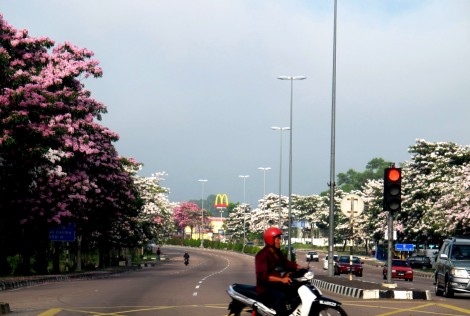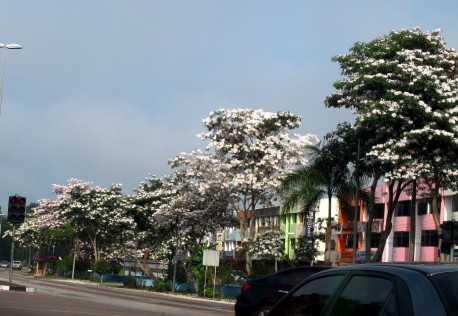 The following photos are from Jalan Kurniawan towards Jalan Murni 8, Taman Suria, Johor Bahru: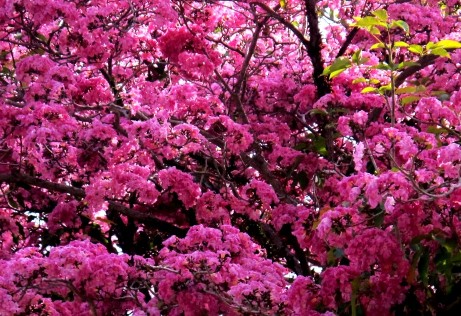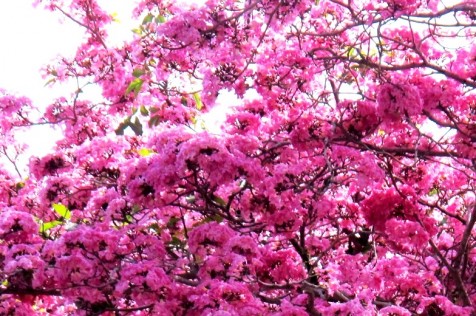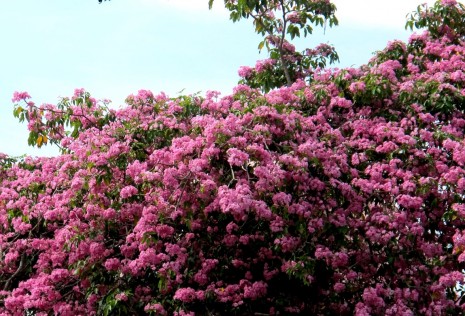 _________________________
All news posted on this website are written by Malaysians from all walks of life who are trained by Citizen Journalist Malaysia. If you are passionate about writing, photography or  video storytelling and would like to contribute you articles, photographs or videos of events that is happening in your community, please (CLICK HERE)
_________________________
For more updates, please like us on Facebook