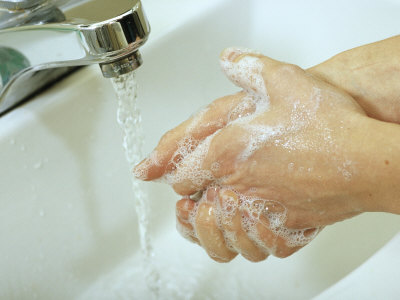 World Health Organisation's annual "SAVE LIVES: Clean Your Hands" campaign this year is focused on the role of hand hygiene in preventing the spread of drug-resistant germs.
The campaign that was launched yesterday is in line with WHO's recently-released report on Antimicrobial Resistance: Global Report on Surveillance.
The report states that there are increasingly more types of bacteria which cannot be killed by antibiotics and no one in the world is safe from this menace.
However, WHO also reported that there could be up to a 24% reduction in the infection of methicillin-resistant Stap­hylococcus aureus (MRSA), should compliance with hand hygiene in health facilities increase from under 60% to 90%.
MRSA is rapidly becoming more difficult to treat with current drugs and most commonly contracted in hospitals.
Good hand hygiene means washing the hands thoroughly with soap and water before and after touching a patient.
_________________________
All news posted on this website are written by Malaysians from all walks of life who are trained by Citizen Journalist Malaysia. If you are passionate about writing, photography or  video storytelling and would like to contribute you articles, photographs or videos of events that is happening in your community, please (CLICK HERE)
_________________________
For more updates, please like us on Facebook