Malaysian-born coach helped Japan win Thomas Cup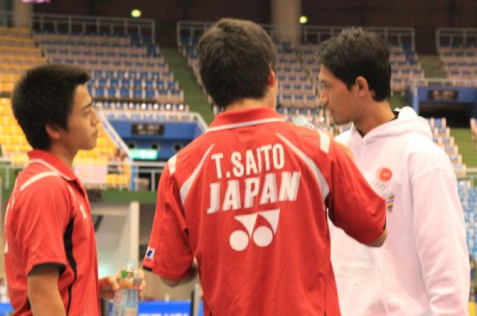 Despite the success of the Japanese team in the Thomas Cup, many are not aware that the team was assisted by a Malaysian.
That person is Izuan Ibrahim. The Kelantan-born is the coach of Japan second singles shuttler Kento Momota who defeated Chong Wei Feng in straight sets 21-15, 21-17.
Momota's victory gave Japan the 2-1 lead in the finals in New Delhi.
Izuan a former teacher who is now serving as youth coach of Japan's national team under the banner of Nihong Badminton Association and the RS Hamanaka.
In his Facebook, Izuan also posted a status praising Zulfadli Zulkifli who defeated Momota in the semifinals of the World Junior Badminton Championships in 2011.
"In 2011, I was happy for Zulfadli when he won the Championships and was also sad because I failed to help Momota in the semi finals.
"However in 2014, Momota's has matured a lot and he has defeated many great players. Now, I feel sorry for Zulfadli's position," as posted on his Facebook.
________________________________
All news posted on this website are written by Malaysians from all walks of life who are trained by Citizen Journalist Malaysia. If you are passionate about writing, photography or  video storytelling and would like to contribute your articles, photographs or videos of events that is happening in your community, please (CLICK HERE)
________________________________
For more updates, please like us on Facebook