Red Bull female rookies search goes to Penang and Klang Valley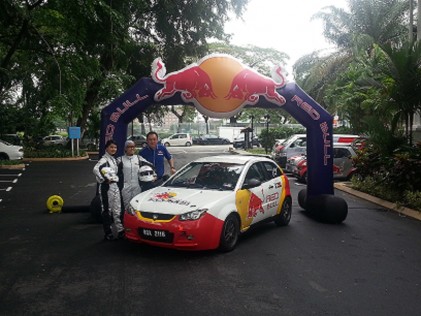 The All-Female Red Bull Rookies Search programme is back! This is an annual opportunity for aspiring female drivers aiming to gain experience in motor racing with selection rounds in Penang and Klang Valley in June.
The search begins in Penang at the Juru Autocity on June 6-8 (from 4pm to 12 midnight) and in the Klang Valley from June 21-22 at the Galeri Mufors.
Red Bull Malaysia Executive Director, Jyn Wee, said: "Women have been regarded as a weaker opponent in racing. But with the Red Bull Rookies Search programme, Malaysian females will be given a platform to prove their talents on the racing circuit."
"This year's Rookies search will be an all-Malaysian Female search that will provide more opportunities to bring out the best of all drivers. I am certain that these road shows will see a high number of females registering to be selected," added Wee.
A first batch of 14 potential drivers was selected for the Red Bull Female Rookies Drivers Search 2013 in Sepang 1,000km Endurance Race last December. Another 26 from these two road shows will join them in the next five stages.
The modules in the training programme include Defensive and Tactical Driving Courses. These drivers will be trained and evaluated by Asia Advanced Driving Academy (AADA) chief trainer, Kenvin Low. Red Bull Malaysia, together with AADA, has been working closely on the project since 2008, with the aim of picking the most passionate individual to represent the Red Bull Rookies team.
Red Bull Rookies programme was formed with the purpose of searching and funding aspiring female talents and providing them a platform to race on a professional level.
________________________________
All news posted on this website are written by Malaysians from all walks of life who are trained by Citizen Journalist Malaysia. If you are passionate about writing, photography or  video storytelling and would like to contribute your articles, photographs or videos of events that is happening in your community, please (CLICK HERE)
________________________________
For more updates, please like us on Facebook