Puspakom offers free vehicle inspection in conjunction with Aidilfitri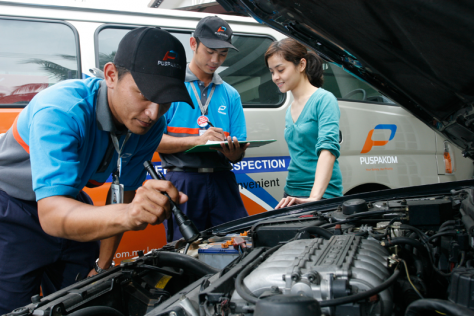 Private vehicle owners can obtain free inspections by the Computerised Vehicle Inspection Centre (Puspakom) nationwide from 9-26 July 2014.
This free inspection is in conjunction with Hari Raya Aidilfitri.
Customers only needed to contact the nearest Puspakom branch for an appointment.
Vehicle inspection is important to ensure the road worthiness of a vehicle especially for those returning home for the festival.
The inspection will involve eight points such as vehicle identity, emission, tyre alignment, brakes, suspension and tinted glass.
For further information, call Puspakom's toll free line at 1-800-88-6927 or surf its website at www.puspakom.com.my.
All news posted on this website are written by Malaysians from all walks of life who are trained by Citizen Journalist Malaysia. If you are passionate about writing, photography or  video storytelling and would like to contribute your articles, photographs or videos of events that is happening in your community, please (CLICK HERE)
________________________________
For more updates, please like us on Facebook