Bank Negara micro credit fair at Bintang Mall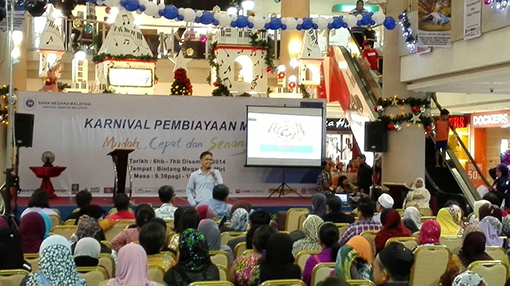 A micro credit fair road show was held in Miri on the 6th and 7the December at the foyer of Bintang Mall here attracting the business communities to consult them in various services offered.
The fair organized by Bank Negara Malaysia is an attempt to explain to the public and guide the business entrepreneurs in utilizing the available facilities offered by financial institutions in getting financial support. Various other related activities were lined up for the public to gather information is soliciting their financial needs.
Seminars and dialog session conducted with the various businesses were the highlight of the fair. A special engagement was held with Financial Service Providers (FSPs) and business association & chambers, giving SMEs an opportunity to air their grievances.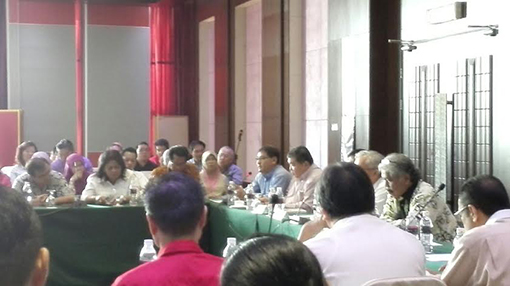 The counter set up by Bank Negara was the special counter that attracted most of the visitors at the foyer where visitors were able to check for credit ratings. Other popular booths include the counter by AKPK  for those visitors who would like to seek financial counseling.
Bank Muamalat took this opportunity by offering the public to open a saving account with a minimum of RM100 on the spot, the institution will also top up another RM20 to the account.
The Customs Department were also present and seen interacting with the public in explaining the GST to be implemented next year.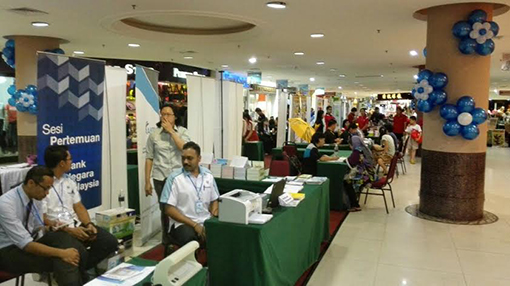 Semua berita dari laman web ini adalah hasil sumbangan rakyat Malaysia dari pelbagai lapisan masyarakat. Jika anda berminat untuk lebih mengetahui mengenai kursus penulisan dari Citizen Journalist Malaysia atau ingin menyumbang artikel anda, sila (KLIK SINI)
________________________________
All news posted on this website are written by Malaysians from all walks of life who are trained by Citizen Journalist Malaysia. If you are passionate about writing, photography or  video storytelling and would like to contribute your articles, photographs or videos of events that is happening in your community, please (CLICK HERE)
________________________________
For more updates, please like us on Facebook