P Uthayakumar: Grant state land to temples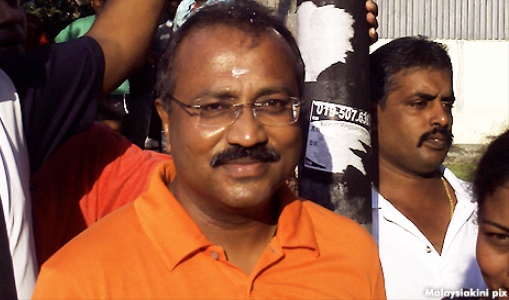 Hindraf defacto leader P Uthayakumar called on the Penang state government to grant land to all landless Hindu temples as they had done for masjids, surau and Chinese temples.
This call came in the wake of the incident where Penang Umno state assembly persons staged a walkout from the Penang state assembly over a remark by chief minister Lim Guan Eng referring to the 100 year old Sri Muniswarar Hindu temple being demolished by the Penang Port (PPSB).
According to the Hindraf press statement, Lim alleged in the state assembly that PPSB is under the control of the federal government (Umno).
"In the 50 years that Umno ruled Penang they have refused to grant all landless Hindu temples state government land as they had done for all masjids, suraus and Chinese temples," said Uthayakumar.
"Only if the DAP Penang state government in their now five year rule of Penang had acquired by virtue of Section 76 of the national land code which provides for compulsory acquisition of land for public purposes, this 100 over year old Hindu temple would not have been demolished by the UMNO controlled PPSB," he said quoting Article 11 of the federal constitution which guarantees freedom of religion.
Uthayakumar also quoted Section 295 of the Penal Code which stated that "injuring or defiling place of worship with intent to insult the religion of any class shall be punished with imprisonment of either description for a term which may extend to two years, or with fine, or with both."
He also said that the chief minister, who is vested with 100% powers over all land in Penang should acquire or grant at least one acre Penang state land adjoining this piece of land and then rebuilt this Hindu temple.
Uthayakumar said that he is very sure that the federal government will never rebuild or restore the Hindu temple and he fears that in due course the temple may be totally forgotten.