MTUC: Name a street in honour of V David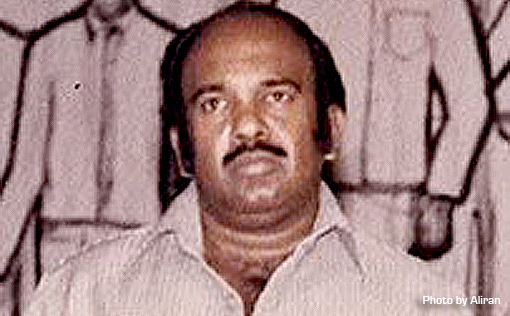 Malaysian Trade Union Congress has called upon the Selangor state government to consider naming one of the streets in Selangor in the honour of unionist and former parliamentarian, V David.
MTUC Secretary General N Gopal Kishnam made the request in a press statement released by MTUC today.
V David, the man who became the youngest member of parliament at the age of 26 was fondly remembered for being fearless and vocal in raising issues concerning the plight of workers.
David, who was known as 'King David' among local and international trade union circles became popular after he was made the Executive Secretary for the Transport Workers Union (TWU) and eventually elected as the General Secretary.
David was elected as the Secretary General of MTUC in 1978 and held on to the post until 1992. He was also elected to the to the governing body of the International Labour Organisation (ILO).
He was also instrumental in the setting up of  Workers Institute of Technology (WIT) in Port Klang. The technical college provided education opportunities for thousands of workers' children over the years since 1970.
David passed away on July 10, 2005 and will be remembered as a leader who fought relentlessly for the Malaysian workers movement and the poor.
In the same press statement, MTUC also applauded the Penang state government for naming a road in Penang in honour unionist Ahmad Nor, who also the member of DAP and president of CUEPACS from 1983 to 1986.
The only other prominent trade unionist, who had a road named after him was the late P P Narayanan. Jalan 222 was renamed to Jalan P P Narayanan in honour of his contribution to the working class.